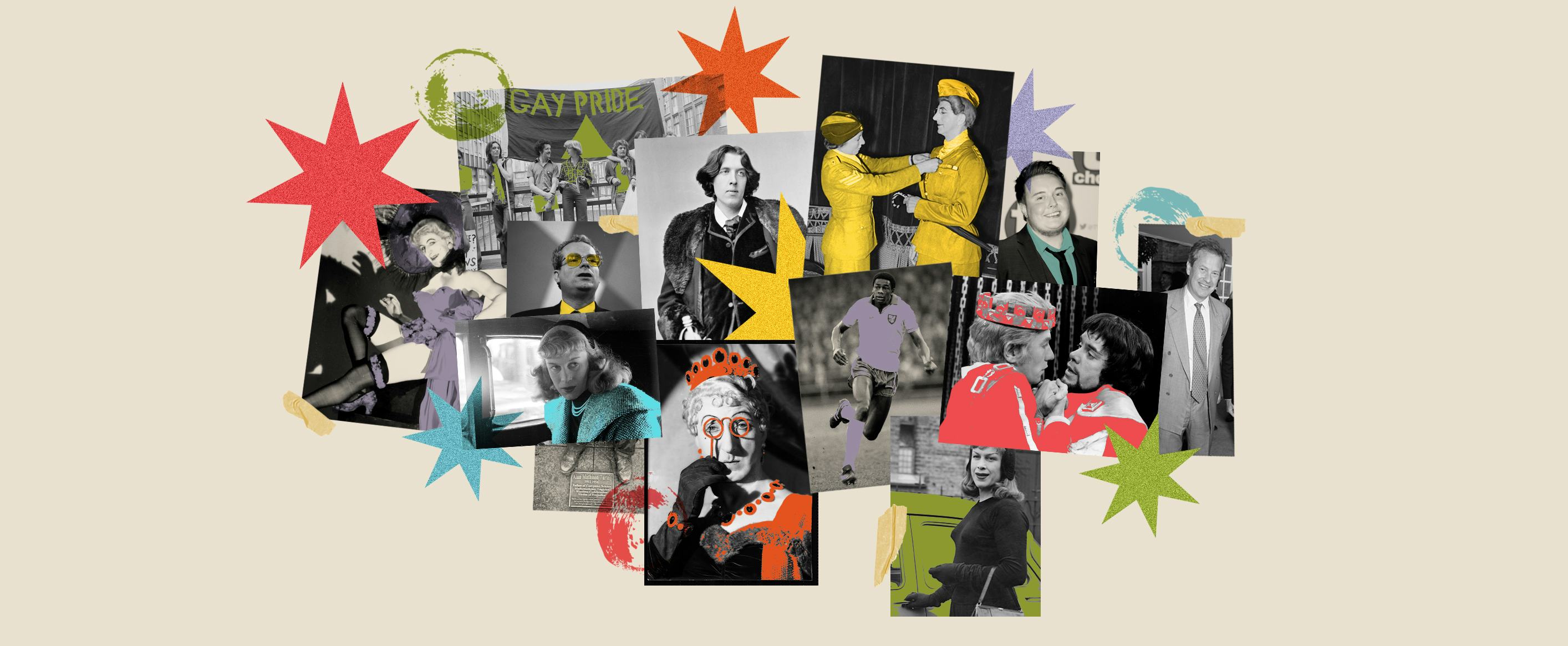 Since 2005, LGBT History Month has been observed in the U.K. each February. Part of the Schools Out UK project — itself created as a response to the repeal of Section 28 of the Local Government Act 1988, which prohibited the promotion of homosexuality and the publishing of any material that promoted homosexuality — it aimed to educate and inspire. More than 15 years later, thousands take part in LGBT History Month in the United Kingdom each year.
2021's celebrations were, as most celebrations are these days, hosted virtually. But still, it has offered many a chance to remember, reflect, and assess what still needs to be done to combat prejudice against LGBTQ+ people and history.
Speaking to the Independent, Stonewall associate director of communications and campaigns Robbie de Santos said, "The last year has brought such new and enormous challenges to LGBT+ communities, and it's even more important for us to come together this month to highlight our history and celebrate the lesbian, gay, bi, and trans people that have made incredible contributions across society."
With that in mind, and in honour of LGBT History Month, we have compiled a timeline of important people and moments in the LGBTQ+ community, from 1533 to the present day. Though by no means an exhaustive list, or a substitute for more inclusive education in the United Kingdom, it is a chance to highlight events and individuals many of us were not taught about in school.
There are a number of great resources, charities, activists, and causes worth supporting also, but let this be a starting point.
1533 — The Buggery Act is passed by Parliament during the reign of Henry VIII
The 1533 Buggery Act is the first time in law that male homosexuality was targeted for persecution. Convictions were punishable by death.
1730s — Princess Seraphina becomes the United Kingdom's first drag queen
Princess Seraphina, aka John Cooper, is described as the country's first drag queen. A regular at molly houses (the equivalent of a gay bar) across London, there are no reports of Seraphina ever being arrested.
1770s — Georgiana, Duchess of Devonshire, becomes the first known lesbian
Female homosexuality was not considered a criminal offence, and as such, "evidence" is often difficult to find. However, we know that in the 18th century there was an acceptance of same-sex "romantic friendship," according to English Heritage. One of the more famous cases of such friendship was linked with Chiswick House and Georgiana, Duchess of Devonshire. Letters between her and Mary Graham, and later Lady Elizabeth Foster, lead us to believe that they were lovers.
1828 — The Buggery Act is replaced
The Offences Against the Person Act 1828 replaced the Buggery Act, with language focused on male same-sex activity, which remained punishable by death.
1885 — The Criminal Law Amendment Act is passed
Commonly known as the Labouchere Amendment, Section 11 of the Criminal …read more
Source:: Bustle
(Visited 2 times, 1 visits today)

Dustin Johnson highlights | Round 3 | Genesis | 2021

In the third round of The Genesis Invitational 2021, Dustin Johnson recorded three birdies against 3 bogeys to remain even through 13 holes before play was suspended due to darkness. Johnson is 7-under-par for the tournament. The PGA TOUR returns to iconic Riviera Country Club for The Genesis Invitational. Tournament host Tiger Woods will be in attendance but won't play as he is still recovering from a back procedure last month. World No. 1 Dustin Johnson and defending champion Adam Scott are among the headliners. Notables in the invitation-only field include major champions Brooks Koepka, Bryson DeChambeau, Collin Morikawa, Jordan Spieth, and Francesco Molinari, plus world No. 2 Jon Rahm. Two-time FedExCup winner Rory McIlroy looks to finally lift the trophy at Riviera after holding a piece of the lead Sunday a year ago only to fall to T5. In addition to reigning champ Johnson, FedExCup winners in the field include Justin Thomas, Brandt Snedeker, and Jim Furyk. Here you can find everything you need to stay up to date with the world's foremost golf tour. Check in for highlights from every tournament plus player profiles, swing analysis and all the greatest shots and amazing moments. Teryn Gregson presents the craziest moments from around the world of golf in 'Good, Bad & Unusual'.