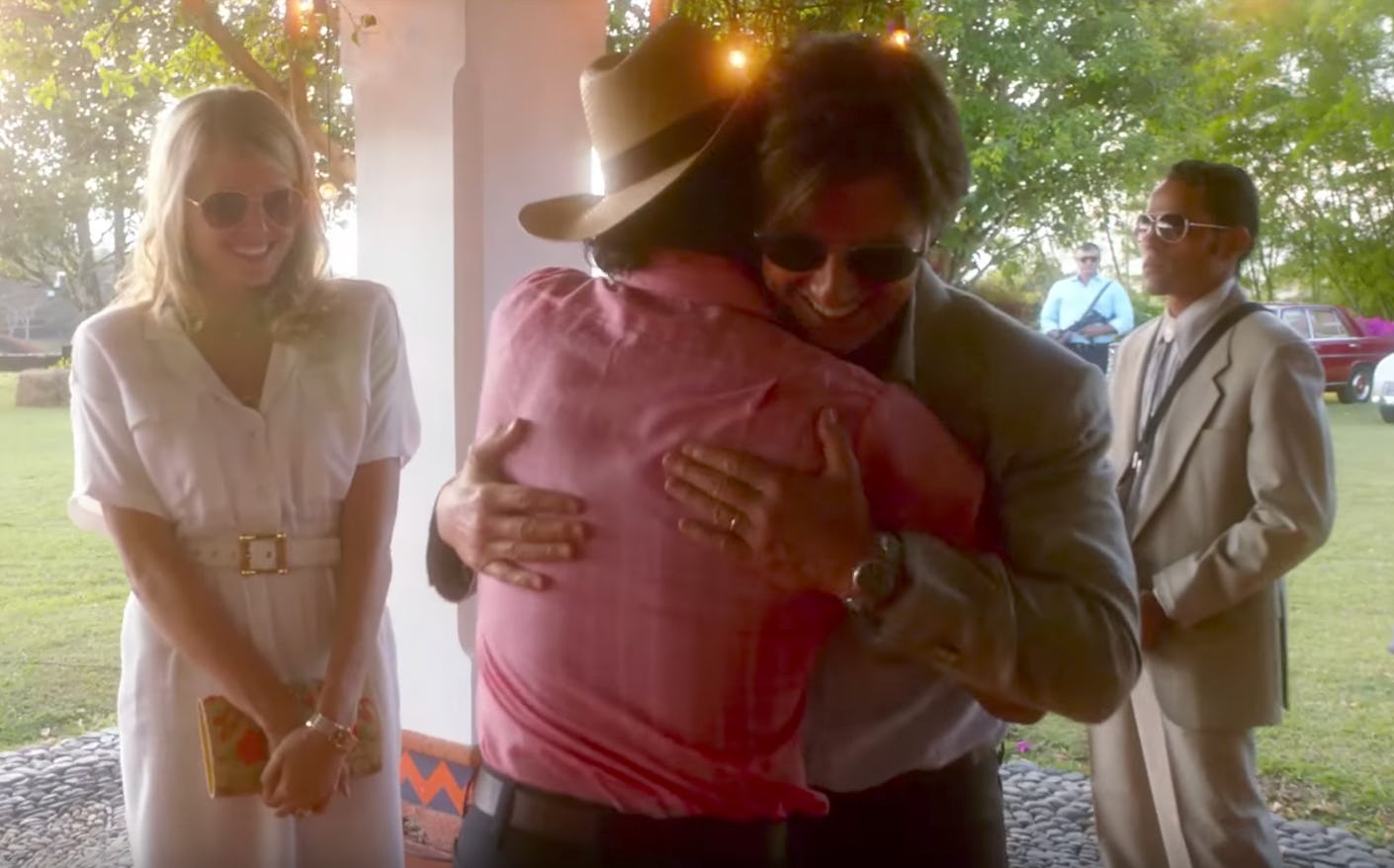 American Made is one of many "so crazy, it must be real" stories that have hit Hollywood in the form of a major action movie in recent years. The film stars Tom Cruise as Barry Seal, a pilot, turned drug runner, turned DEA agent, turned possible CIA operative. The real story of American Made is so wild, it's almost impossible to make a distinction between fact and fiction in the movie, except when it comes to what happened to Barry Seal's family. American Made puts a lot of emphasis on Barry's family life, especially his love for his wife, Lucy (Sarah Wright). That family man status is one of the aspects of the film that, for all intents and purposes, was actually true.
In American Made, Barry Seal's family consists of his wife and their three children, two boys and one girl, all seen at various stages in their lives throughout the film. After Barry — spoiler alert — is murdered by Medellin Cartel assassins (or CIA operatives, depending on who you believe), all the already-dwindling riches earned by Barry's illegal dealings disappear, and Lucy is seen working at KFC to support herself and the kids. In real life, Lucy was actually Debbie Dubois Seal (aka Deborah Seal). And following her husband's death, she too fell upon hard times.
Seal's arrests for drug trafficking and illegal activities leading up to his death led to government seizures of his property and estate. Debbie, who described Seal to The Daily Mail as "an adrenaline junkie," also told the paper that she and her children were left to survive on Seal's life insurance. "The millions of dollars they said he made — if he did, he was holding out on me," she said.
It's unclear whether or not Debbie did actually work in the food service industry after Seal's death, as her character does in the film. However, she was working in a restaurant when the two met, so perhaps there is a grain of truth to that small detail. As for their three children — Aaron, Christine, and Dean — they are just regular adults living their lives. Debbie actually lives with her daughter, according to The Daily Mail, and the three of them participated in the making of American Made, along with their mother. Director Doug Liman said they helped him and writer Gary Spinelli learn more personal stories about Barry, not just the tall tales of the drug world.
"His [Cruise's] character is inspired by the stories we learned about Barry, and a lot of times, stories like this, not only do journalists look at the veracity of the actual events portrayed but also the personal aspects," Liman said in an interview with Vulture. "In the case of our story, Barry's wife showed us a photo of her visiting him in a Guatemalan prison on his birthday and cutting his birthday cake with a machete."
That …read more
Source:: Bustle
(Visited 1 times, 1 visits today)

Dustin Johnson highlights | Round 3 | Genesis | 2021

In the third round of The Genesis Invitational 2021, Dustin Johnson recorded three birdies against 3 bogeys to remain even through 13 holes before play was suspended due to darkness. Johnson is 7-under-par for the tournament. The PGA TOUR returns to iconic Riviera Country Club for The Genesis Invitational. Tournament host Tiger Woods will be in attendance but won't play as he is still recovering from a back procedure last month. World No. 1 Dustin Johnson and defending champion Adam Scott are among the headliners. Notables in the invitation-only field include major champions Brooks Koepka, Bryson DeChambeau, Collin Morikawa, Jordan Spieth, and Francesco Molinari, plus world No. 2 Jon Rahm. Two-time FedExCup winner Rory McIlroy looks to finally lift the trophy at Riviera after holding a piece of the lead Sunday a year ago only to fall to T5. In addition to reigning champ Johnson, FedExCup winners in the field include Justin Thomas, Brandt Snedeker, and Jim Furyk. Here you can find everything you need to stay up to date with the world's foremost golf tour. Check in for highlights from every tournament plus player profiles, swing analysis and all the greatest shots and amazing moments. Teryn Gregson presents the craziest moments from around the world of golf in 'Good, Bad & Unusual'.