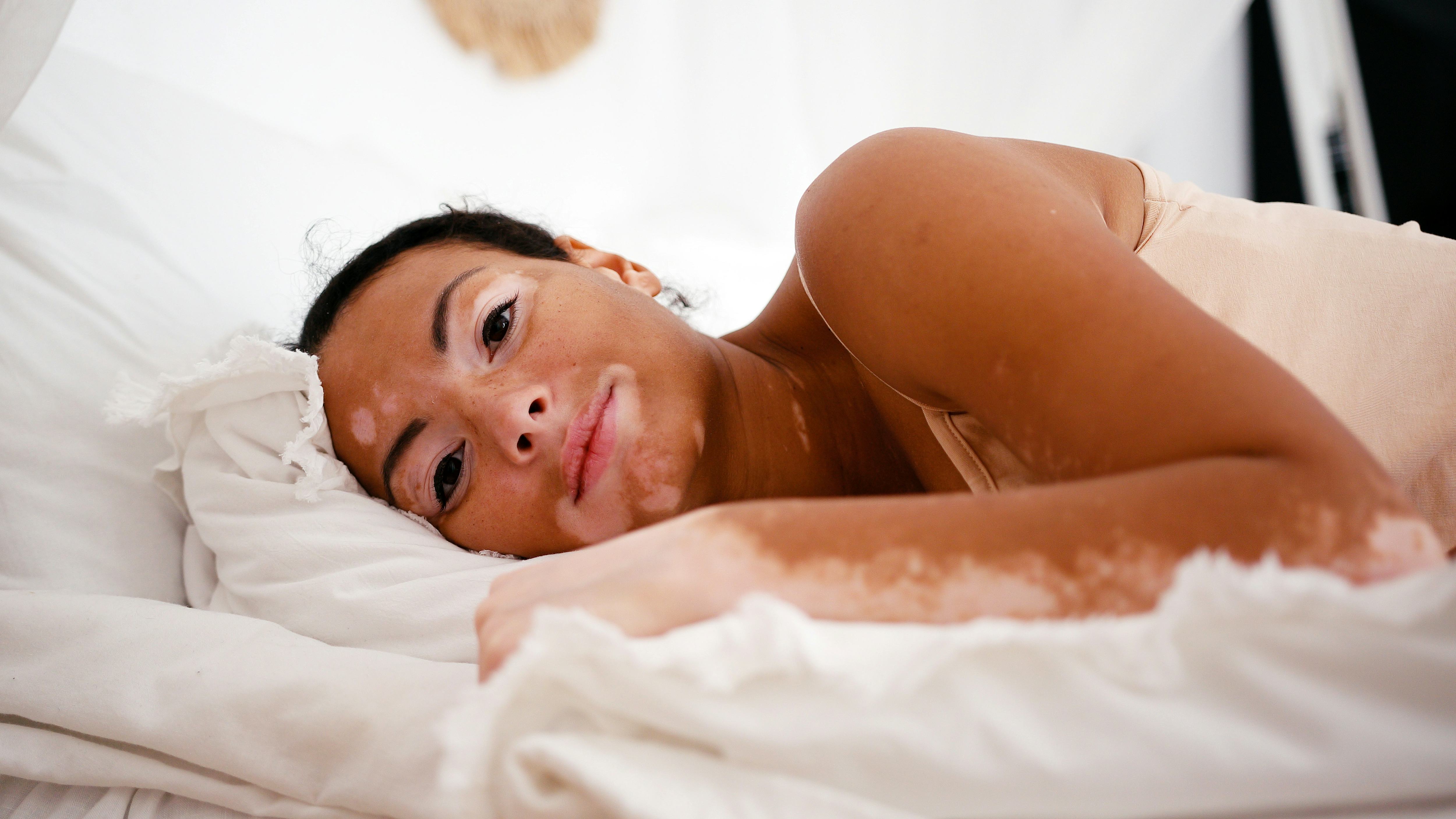 If the internet was the restaurant industry, OnlyFans is the farm-to-table of X-rated content. The subscription-based content sharing site lets creators post their own content and interact directly with their fans. Since its launch in 2016, OnlyFans has paid out over three billion dollars to its over one million creators. While these numbers look good on paper —and more importantly, PayPal — the relationship between OnlyFans and #NSFW content is less straightforward. When it comes to determining whether OnlyFans is ethical porn, performers, directors, and others in the sex economy are divided.
What Is "Ethical Porn"?
While you may prioritize watching legal and consensual porn, many people in the industry say "ethical porn" is more of a buzzword than a movement — even on OnlyFans.
"'Ethical porn' has become a new marketing term," Lola Jean, sex educator and founder of Velvet Tip, a custom audio porn studio. "Any porn company can say they are ethical, but it doesn't mean that all of their practices are."
According to Jean, even if porn is shot by women or queer people, prioritizes consent, and pays performers fair wages, there can still be issues or boundary violations when filming. Further, establishing some porn as "ethical" creates a moral hierarchy within the industry.
"There shouldn't be a category called 'ethical porn,' because all porn should be ethical," Cindy Gallop, the founder, and CEO of MakeLoveNotPorn, a social sex video-sharing platform, tells Bustle. "That perceived divide is entirely arbitrary. The idea that there's 'good porn' and 'bad porn' should not exist." Gallop suggests looking more into platforms that directly pay performers rather than market themselves as "ethical porn."
Does OnlyFans Support Sex Workers?
According to Jean, OnlyFans is putting control (and money) back into performers' hands. "OnlyFans is as direct to the source as you can get," Jean says. "You are purchasing content directly from that performer."
On OnlyFans, performers are not just the talent. They're also the director, casting agent, stylist, publicist, and accountant. Performers decide what they want to film, who they want to film with, and how they want to interact with their fans. And they decide the price of admission (up to $49.99 a month).
OnlyFans performer Fit Sid agrees that content coming straight from the creator means less risk for exploitation or violation and considers it an ethical site. "OnlyFans increases high-quality quality, consensual porn being consumed rather than illegal porn like revenge porn or leaked content," Sid tells Bustle. "The site allows me to post the things that I'm excited to create."
Danielle Blunt, New York City-based professional Dominatrix and co-founder of Hacking//Hustling, says that while OnlyFans gives performers a platform to make their own content (and more money), she feels the site doesn't prioritize performers wellbeing. According to a representative from OnlyFans, the site takes a 20% …read more
Source:: Bustle
(Visited 1 times, 1 visits today)

GRAMMYS 2021: Watch Doja Cat's ELECTRIFYING Say So Performance

Doja Cat took fans to the future with an electrifying performance of her smash single 'Say So' during the GRAMMYs, which aired Sunday on CBS. For the 25-year-old singer's debut appearance at the GRAMMYs, she delivered impressive vocals and fierce choreography. ET spoke with Doja on the red carpet ahead of music's biggest night, where she explained what it felt like to attend her first-ever GRAMMY Awards.