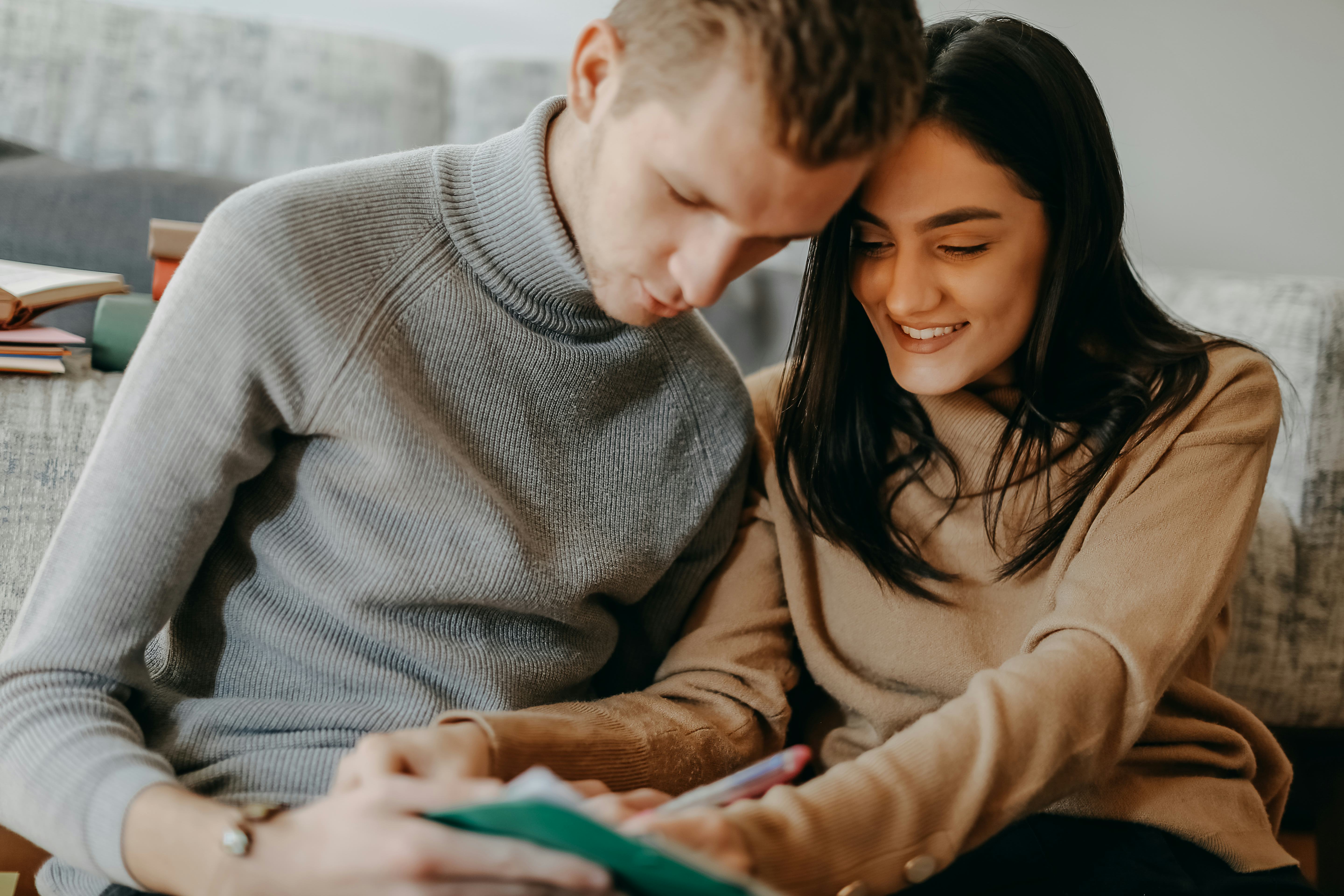 If you've always been more interested in someone's bookshelf than their gym selfie, you might be a sapiosexual. The same is true if you only ever agree to museum dates, crush hard on folks who write for literary magazines, and/or get weak in the knees whenever someone possesses a fancy talent, like playing the piano.
OK, so that last part may have been a bit of an exaggeration. But it does illustrate the point that sapiosexuals prioritize a partner's intelligence — which could include hobbies and general knowledge — over their physical attributes, financial status, and even personality. In fact, they don't just prioritize it, but actually get turned on by it.
"Some believe it is an actual [sexual] orientation, [while] others see it as a 'conversational' orientation," Dr. Tari Mack, a clinical psychologist and relationship expert, tells Bustle. "Like any sexual orientation or preference, it exists on a spectrum. Some sapiosexuals are purely attracted to people based on their intelligence and some find it simply one of the most attractive qualities in a potential partner."
If this describes you, and you're looking for a partner who feels the same way, try out some of these flirting and dating tips that are positively essential for sapiosexuals — and see who you can meet.
1. Focus On Your Own Hobbies & Interests
"We attract what we are," Mack says. "So if you're looking for an intelligent partner, be sure you are engaging in intellectual pursuits and activities that light you up." Read books, play instruments, watch movies, listen to music. "Don't wait for a partner to do these things with," Mack says. "When we foster our own interests, we develop ourselves, feel happy, and we put out a vibe that will attract like-minded partners."
2. Skip The Small Talk
Whether you're reaching out to someone on a dating app or chatting over coffee, try to get past the small talk as quickly as possible. No talk of the weather or about having a "case of the Mondays" — just dive right into the meat of a conversation. This will be the best way to "assess their intellectual interests and whether it's a match for you," Mack says.
Need some ideas? Ask about their favorite authors, directors, and areas of study. "Make sure while you are connecting on an intellectual level that you are also sharing some personal things about yourself and asking some personal questions," Mack says, all of which will help the convo go even deeper.
3. Keep The Conversation Flowing
If you want to say you're a sapiosexual without saying you're a sapiosexual, show interest in keeping the conversation flowing. "When they share an intellectual pursuit they are excited about, you can ask, 'When did your interest here start?' or 'What excites you the most about this topic?'" Mack says.
If the conversation flows, you may have found your match. "If not, you won't want to say, 'I'm sorry, you're not intelligent enough for me to …read more
Source:: Bustle
(Visited 3 times, 1 visits today)

GRAMMYS 2021: Watch Doja Cat's ELECTRIFYING Say So Performance

Doja Cat took fans to the future with an electrifying performance of her smash single 'Say So' during the GRAMMYs, which aired Sunday on CBS. For the 25-year-old singer's debut appearance at the GRAMMYs, she delivered impressive vocals and fierce choreography. ET spoke with Doja on the red carpet ahead of music's biggest night, where she explained what it felt like to attend her first-ever GRAMMY Awards.