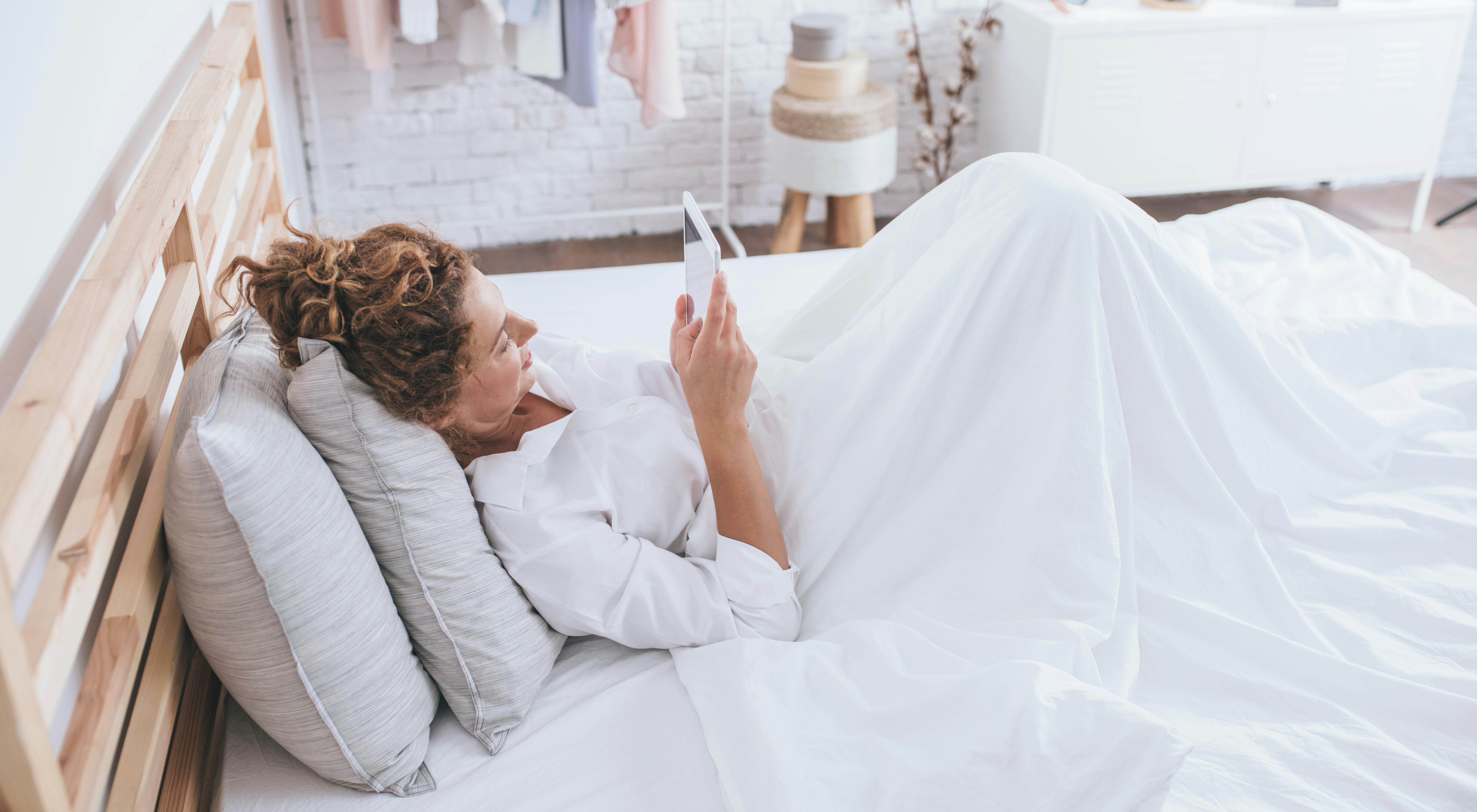 Crawling into bed with a luxurious king-size pillow is one of life's simple pleasures. But if your pillow doesn't fit your sleeping style, you'll spend the night tossing and turning, or wake up achy and sore. The best king-size pillows will possess the ideal thickness and firmness to suit your personal sleep habits. Before shopping, consider the position you normally sleep in:
Back sleepers: If you sleep face up, you'll want a pillow that's thin in size with medium firmness. This helps cradle your neck and keeps your head from being thrust forward. (Pro tip: Put another pillow under your knees to help align your spine).
Side sleepers: Folks who sleep on their side do best with pillows that land right in the middle, with medium thickness and medium firmness. This fills the gap between your neck and shoulders while keeping your back in a straight line.
Stomach sleepers: If, like me, you sleep on your stomach, the key to fighting "smooshed-up-face-syndrome" is a pillow that's extra slender. The thinner your pillow, the less likely you'll be to kink up your neck and wake up with backaches.
Once you've thought about your sleeping habits, consider basic pillow qualities like softness and breathability. Goose down or memory foam with a ventilated design tend to be the best fillings to help keep you cool.
With this in mind, here are the best king-size pillows of every style.
The Overall Best King-Size Pillow
What's great about it: This versatile king-size memory foam pillow is an awesome all-around choice due to its adjustable loft, which you can customize to the specific height you desire. That means whether you sleep on your back, side, stomach, or all three, it will be comfortable. The pillow has high-quality gel-infused memory foam and microfiber fill that fans say is super soft and molds perfectly to the contours of your neck. As a bonus, the pillow is covered in a fabric made from soft, breathable bamboo-derived rayon and polyester, and it even comes with extra fill if you should want it.
What fans say: "First of all, you can adjust the amount of stuffing until it is perfect for you. That should be enough to give it 5 starts, but in addition to that, it stays cool, and it keeps it's shape. And sometimes the manufacturer will say it's a 'king' pillow, but then it doesn't fill up the pillow case – this is a king! I typically buy new pillows annually, but I don't think I will need to do that with this. And if so, I'm buying these again."
The Best King-Size Pillow For Side Sleepers
What's great about it: Designed for side sleepers, this king-size cotton pillow is extra firm to give you the density you need when lying on your shoulder. On top of that, it has medium thickness, which is just the right size to fit under your neck comfortably. …read more
Source:: Bustle
(Visited 4 times, 1 visits today)

GRAMMYS 2021: Watch Doja Cat's ELECTRIFYING Say So Performance

Doja Cat took fans to the future with an electrifying performance of her smash single 'Say So' during the GRAMMYs, which aired Sunday on CBS. For the 25-year-old singer's debut appearance at the GRAMMYs, she delivered impressive vocals and fierce choreography. ET spoke with Doja on the red carpet ahead of music's biggest night, where she explained what it felt like to attend her first-ever GRAMMY Awards.