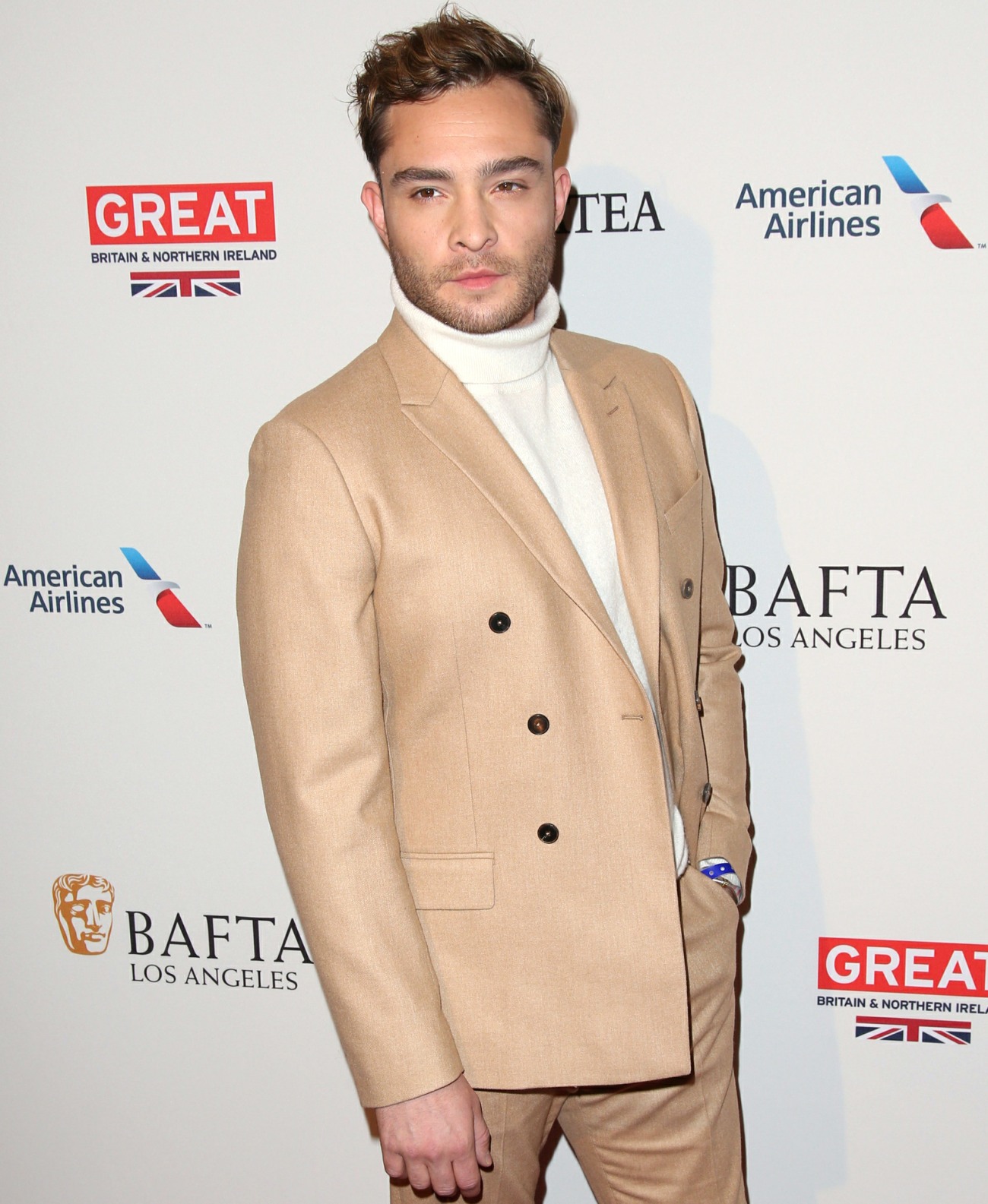 At the height of Sex Predator-gate 2017, a woman named Kristina Cohen came forward with her story: Cohen claimed that in 2014, Ed Westwick raped her in his home when she went there with her then-boyfriend for dinner. She became mysteriously tired during the meal – a meal in which Westwick suggested that they all have sex and she refused – and she went to take a nap in a guest room. She was woken up by Westwick as he assaulted her and then raped her. A few days after Cohen told her story, a second woman named Aurélie Wynn told her #MeToo story about Westwick – once again, she was at his home at some kind of party, became mysteriously tired and went to a guest room to take a nap and she was awakened by Westwick on top of her, assaulting and raping her. Wynn's story also took place in 2014.
And then another week went by and a third woman came forward. Rachel Eck was dating a producer – Kaine Harling, the same producer in Cohen's story – and he invited her to a private dinner/party at a hotel one night. She was weirded out by the surroundings and the fact that it was just her, Kaine and Westwick – and she repeatedly tried to leave, but Westwick kept grabbing her and trying to kiss her and touch her. After a two-week period where three women accused Westwick of assault and rape, his TV projects were put on hold indefinitely and he continued to issue a series of oddly-worded denials. I had the feeling that we weren't done hearing about Westwick though. And sure enough… ugh, this story:
Ed Westwick is at the center of a lawsuit — though not named as a defendant — by a woman claiming he held her hostage as a sex slave for 48 hours. Sources connected with Westwick tell TMZ the woman is delusional and was trying to get her story out in the media but couldn't because media outlets determined she was lying.
Haley Camille Freedman claims in a new lawsuit she went to Westwick's home in 2014 with a group of people and hung out for a while until everyone left but her. She says she and Westwick began having sex, but then things turned dark when he asked her to strangle him, slap him and spit on him. She says, when she refused, he did those things to her. She claims after the encounter she fell asleep and stayed the night and in the morning she was taking a shower when she says Westwick entered the shower and became sexual with her again, against her will.
Freedman claims in the lawsuit she was out of it and ended up staying for 2 days. She says she was stranded at his L.A. home, didn't know where she was and didn't have cell service. She …read more
Source:: Cele|bitchy
(Visited 4 times, 1 visits today)