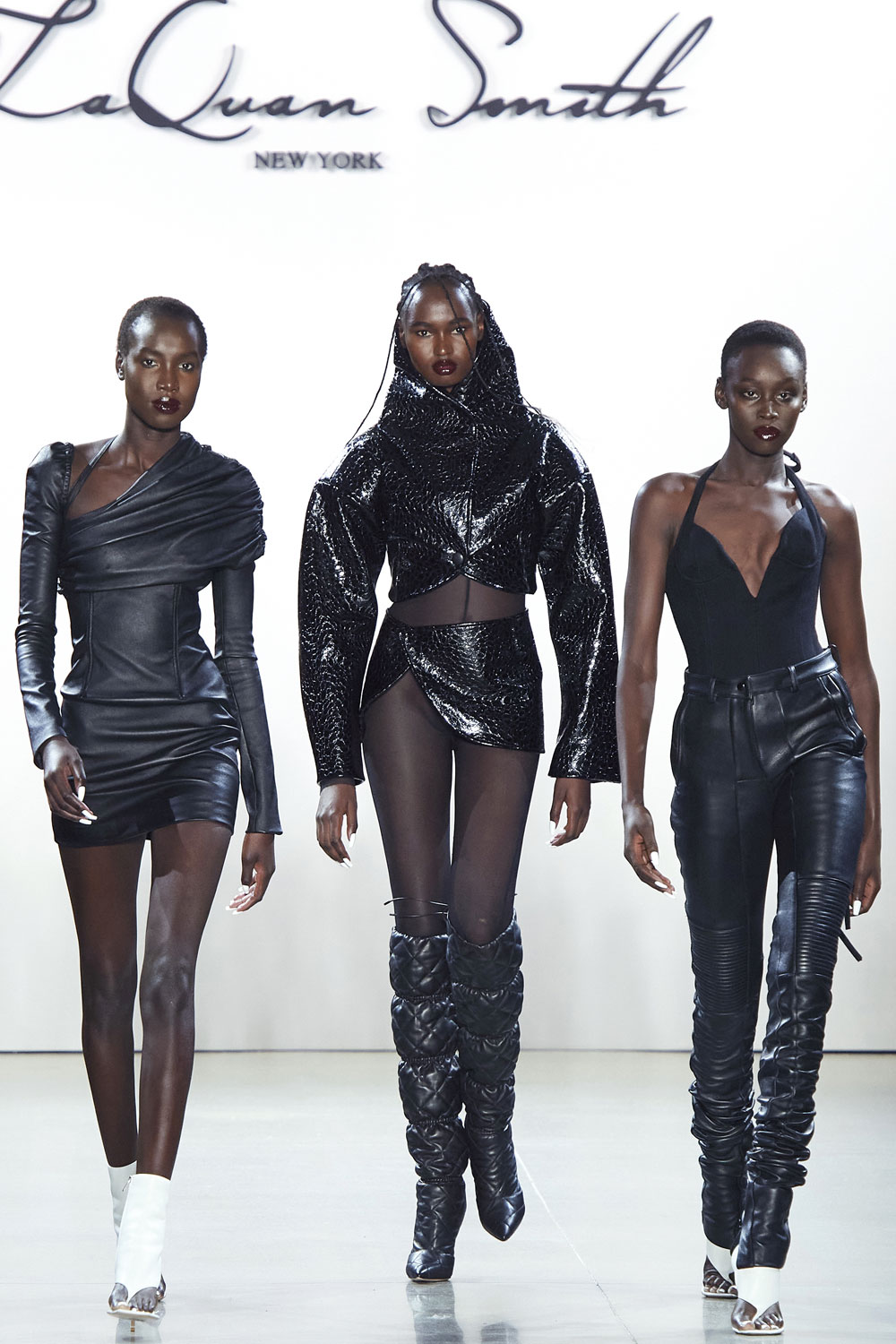 Fall is upon us and it is my absolute favorite season for many reasons, namely decorations and dark vampy makeup. The fall makeup trends do not disappoint and I have scanned the interwebs to find trends that you can recreate in your every day life.
Of course trends are determined in autumn/winter runway shows shown in spring. You may ask, if we are wearing masks, what's the point? Well there are several trends this season that bring the focus up to your eyes. Here are six of my favorite fall makeup trends via Harper's Bazaar and Cosmopolitan:
1. Easy glow
I am all about dewy glowy skin. I know for the longest time the trend was matte but there is nothing like skin that looks like it was just born. I know oily skin folks have been taught the last two decades to destroy the shine, but I am here to tell you don't dull your shine for anyone. Dewy skin is a sure sign that you are taking care of your body and your skin is being nourished properly. It also makes you look youthful. Use highlighter elixirs to mix with your foundation like L'Oreal's Lumi Glow drops, glow skin elixirs like Becca's Skin Love Glow Elixir Serum for Women , glow primers like NYX's Hydra Touch Oil Primer or highlighters in general to achieve this look.
View this post on Instagram
Lightly Flushed, Glass Skin! #MakeupByKilprity Models @jadenikaylah
A post shared by Keita Moore (@kilprity) on Jun 27, 2019 at 8:30am PDT
View this post on Instagram
A post shared by Keita Moore (@kilprity) on Aug 25, 2020 at 6:30am PDT
2. Over liner
This trend is a throwback to the sixties mod makeup where you draw a line over your crease and wing it out or over your inner crease. The updated version is more fun and punchy because you can use any color you want instead of just black. For a colorful iteration of this trend you can use transfer proof color liner or eye shadow. If you use an eye shadow make sure to use a eye primer like Milani's Eye Shadow Primer and if you want to use black, try using a liquid liner.
View this post on Instagram
A post shared by KATIE JANE HUGHES (@katiejanehughes) on Apr 12, 2020 at 6:10am PDT
View this post on Instagram
A post shared by Adam Burrell (@adamburrell) on Jun 15, 2019 at 8:21am PDT
3. Extra liner or negative space liner
This is probably one of my favorite trends. It is also a throw back to the 60s ala Sophia Loren and Brigitte Bardot. Back in my makeup days we called it the connected cat-eye. You first have to draw out your winged liner. Next do a bottom lash line, smudge it out with a pencil brush, and connect it to the top winged liner …read more
Source:: Cele|bitchy
(Visited 1 times, 1 visits today)