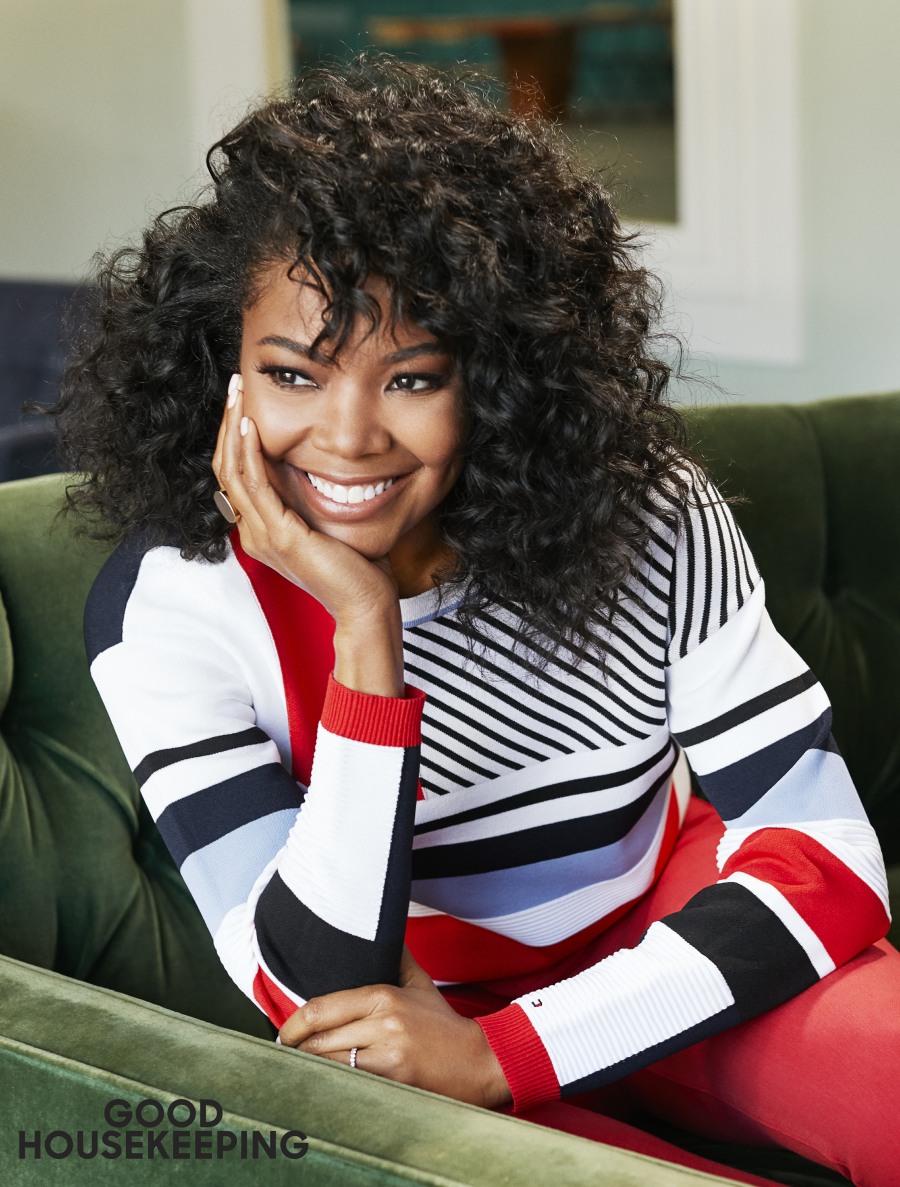 A few days ago, a local Florida news affiliate decided to post a story about some local Florida celebrities: Dwyane Wade and his wife, popular film and television actress, women's rights advocate, author, businesswoman and all-around amazing human being Gabrielle Union. Only they just referred to her as "wife." FFS:
.@DwyaneWade, wife donates $200,000 to student-ran gun control rally https://t.co/QbVLh5kUXi pic.twitter.com/s6XULzRrQW
— WSVN 7 News (@wsvn) March 12, 2018
To be fair to WSVN, they quickly realized how bad that was, and they issued a series of corrections and apologies. Gabrielle still tweeted about it:
When they let you know what they think of you. I have a name. https://t.co/EONnNVxCNV
— Gabrielle Union (@itsgabrielleu) March 12, 2018
Word. WSVN was wrong to ever write the headline/lede that way. But… I write and rewrite headlines all day and sometimes I f–k up. It happens. At least they emphatically apologized.
Meanwhile, we were sent this charming Good Housekeeping feature with SAY HER NAME Gabrielle Union, where she's promoting her fashion line with New York & Company. Some highlights:
On her inspiration for her fashion line: "I'm super-influenced by street style and Instagram. For my New York & Company line, I gather inspiration from around the world and try to put a little practicality in there; I'm all about materials that are breathable and flattering and still allow you to eat!"
On writing her book and her journey to finding happiness: "Writing my book, We're Going to Need More Wine, was therapeutic…whether I was talking about sexual assault, failed marriages or finding joy in being my authentic self. Acknowledging you're in pain is the first step, and then seeking help. The online community is full of people going through the exact same thing you are."
On surrounding yourself with only positive people: "If anyone in your life is making you feel bad…they need to be cut off. Give yourself permission to let go."
On confidence boosters: "If your soul is singing, you're going to look freaking amazing no matter if you're wearing couture or a dope thrift store find. Fashion comes from the inside out."
[From Good Housekeeping]
"Fashion comes from the inside out" – true or false? I can absolutely loathe someone's personality and still think they look amazing, or believe that they're beautiful on the outside. But I agree that confidence and a good personality makes clothes look better on everyone. If someone feels great and feels good in what they're wearing, you can see that and you can immediately feel their love.
Photos courtesy of We Are the Rhoads for Good Housekeeping.
Source:: Cele|bitchy
(Visited 5 times, 1 visits today)