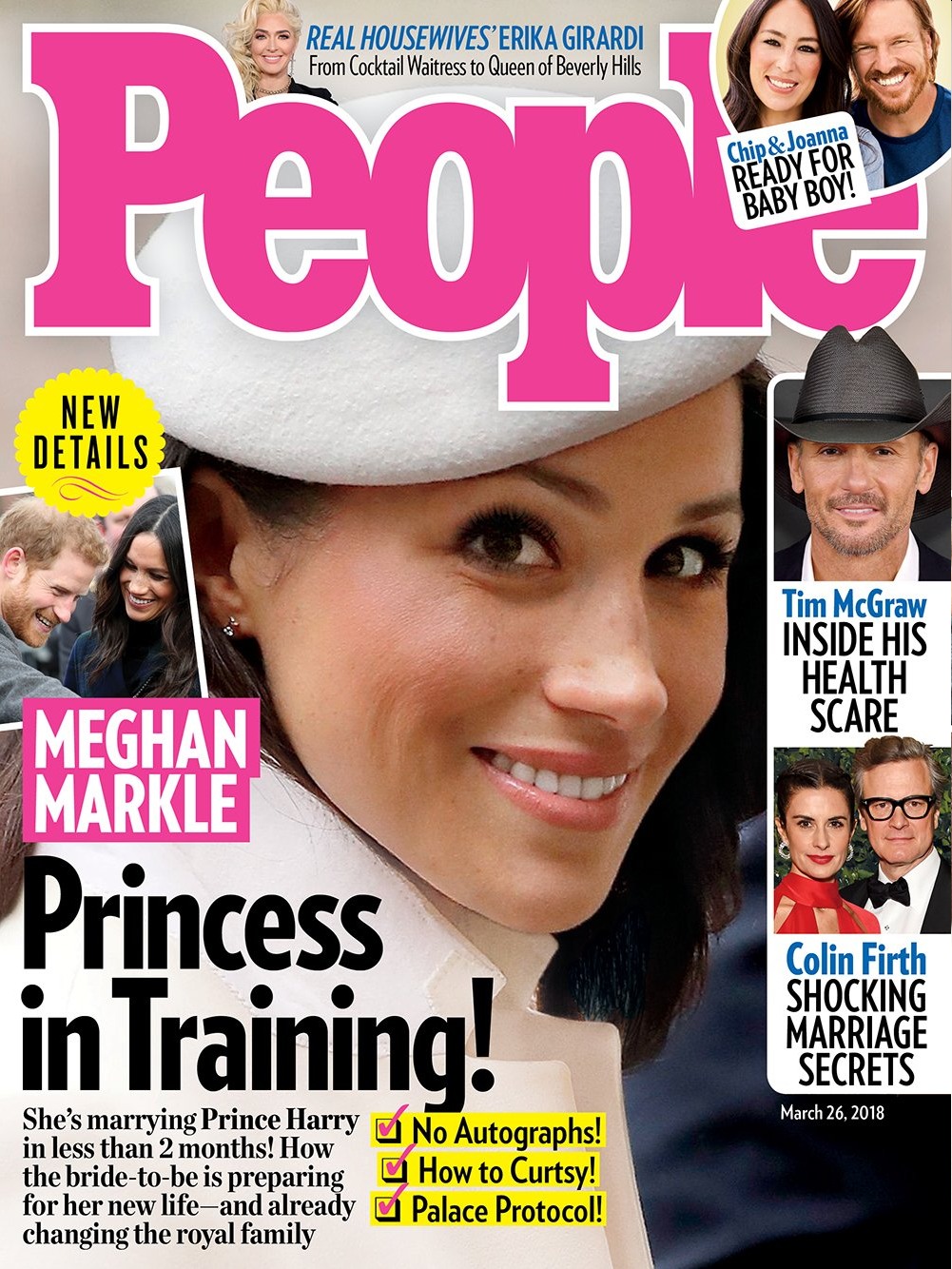 No surprise, People Magazine did another Meghan Markle cover. I'm wondering how these Meg covers are selling, and whether Americans are more interested in the sugary coverage of Meghan, while British gossip-readers are more interested in the shady gossip, like the stuff about Meghan's family? I don't know. I keep thinking that the British papers will start treating Meghan a bit better once she gets married and has a title. They might also start treating her better when she really does "hit the ground running" like duchesses before her have promised to do.
Sure, there's a wedding to plan. But Meghan Markle is also in training for a whole new life. And she's doing it faster than any royal bride before her.
"Meghan has been regularly making private visits to organizations as she gets to know the U.K. charity sector," a palace source tells PEOPLE in this week's cover story.
"She's on a very busy schedule behind the scenes," says the source. "She has her wedding preparation and is meeting a number of people all the time — from Harry's charities, staff at the household and the Royal Foundation." (The foundation oversees the charity work done by William, Harry, Kate and now Meghan.)
Supported by new palace aide Amy Pickerill, Meghan has been touring the U.K. with Harry. "She's got good causes in her heart too," says one of his friends. "They had done similar things in their [individual] charity work, and he's really interested in following her lead."
"She wants to make a difference, and she will make a difference," says Lorraine Heggessey, CEO of the Royal Foundation.
[From People]
We've heard the "private meetings" line so many times from the Duchess of Cambridge's people, I think we're already primed to disbelieve it, because in the rare times we are able to track Kate's movements, she's already proven that she needs hours of shopping to make up for one hour of "work." With Meghan, I'm hoping that it's different. I'm hoping that in Meghan's first year of duchessing, she signs on to be a patron of many different kinds of charities. We'll see.
Also: I kept meaning to write about this but I never got the chance: William and Harry really do have no interest in working on their father's signature charity, The Prince's Trust. Charles had hopes that at least one of them would join the board or help him run it, but in a concession to their ambivalence, Charles has appointed his cousin David, the Earl of Snowden, to be his "number two" at the Trust. The Daily Mail said that Charles "didn't ask" William or Harry to take the position because they're soooo busy with their own Royal Foundation. Bullsh-t on that. How about this: Meghan starts doing work with the Prince's Trust? How great would that be? It would be up her alley too – The Prince's Trust gives scholarships to creative-arts students.
Cover …read more
Source:: Cele|bitchy
(Visited 4 times, 1 visits today)