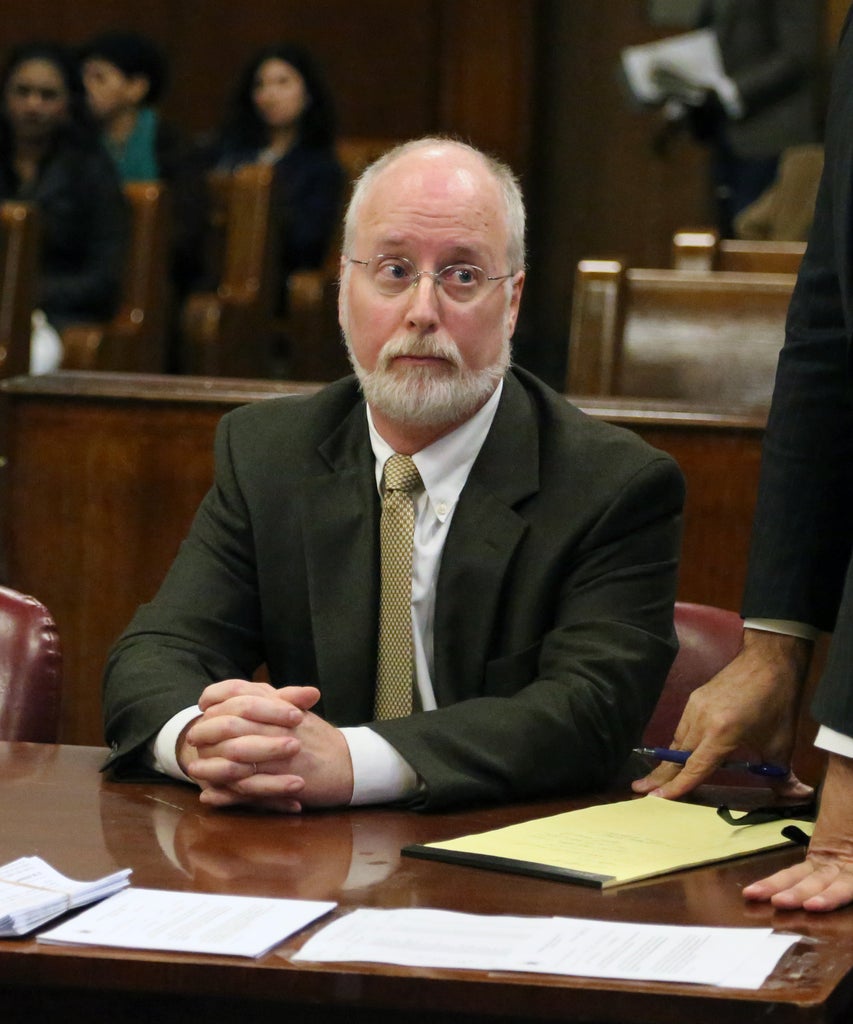 After years of accusations, former gynecologist Robert Hadden is facing federal charges for assaulting six patients. These charges are the latest in a long quest for justice by women who say the doctor used gynecological exams as a way to sexually abuse them.
The federal charges follow accounts of over 70 women who came forward about their experiences with Hadden. These women came forward after Evelyn Yang — the wife of former presidential candidate Andrew Yang — shared her own story of abuse at Hadden's hands earlier this year. Hadden has been accused of using pelvic exams and "mole checks" as an excuse to touch and lick patients, pinching patients' nipples under the guise of performing breast exams, and using access to birth control as a way to get patients to come back for multiple appointments. The total number of women who have now accused Hadden of touching them inappropriately is over 100.
The current charges — six counts of enticing and inducing individuals to travel interstate to engage in illegal sexual activity — each carry a maximum sentence of 20 years in prison. The charges stem from cases in which Hadden coerced patients to travel from other states to see him, and prosecutors allege the doctor has assaulted "dozens of female patients including minors, between 1993 and 2012," according to CBS News.
Those patients included Yang, who told CNN this past January that she was seven months pregnant with her first child in 2012 when Hadden sexually assaulted her in an exam room. Yang says that Hadden asked inappropriate and intrusive questions about her sex life and began to schedule her for longer and more frequent visits, but the thought of changing doctors mid-pregnancy seemed overwhelming and she decided to trust him. But then, during one of her visits, he crossed a line that she knew immediately was wrong.
"I was in the exam room, and I was dressed and ready to go. Then, at the last minute, he kind of made up an excuse," Yang told CNN. "He said something about, 'I think you might need a C-section,' and he proceeded to grab me over to him and undress me and examine me internally, ungloved. I knew it was wrong. I knew I was being assaulted."
Yang's experience of knowing an assault when it happened was not the case for many of Hadden's patients. Prosecutors say he targeted young and inexperienced women for whom he was their first gynecologist. "He treated many young women who had no understanding of what to expect, what was normal and what was not," William F. Sweeney Jr., the head of the F.B.I.'s New York office, said at a news conference announcing the new charges. 
Hadden previously faced charges from the Manhattan District Attorney's office, to which he pleaded guilty to two in order to avoid jail time in 2016. Many of Hadden's former patients were outraged when Manhattan DA Cyrus Vance allowed the doctor to walk away having served …read more
Source:: Refinery29
(Visited 1 times, 1 visits today)