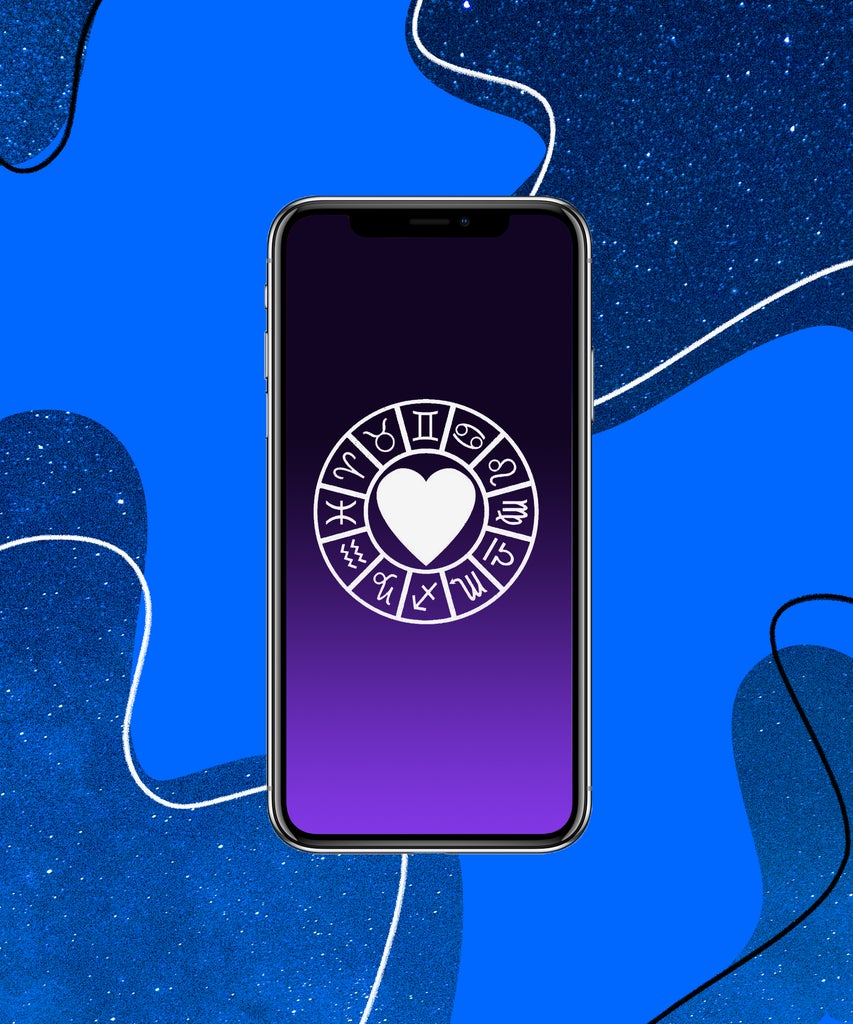 In the age of technology (and coronavirus), dating apps are getting a ton of use. In September 2019 (pre-coronavirus), I would have said that meeting someone IRL seems antiquated. In September 2020 (post-coronavirus), I'd say it seems basically impossible. Luckily, there's a dating app for every segment of the population. No matter your religion, sexuality, gender identity, kink — there's an app that wants to help you find your match. That includes astrology dating apps.
Rachel Lo tells Refinery29 that she came up with the idea for the astrology dating app Struck during her Saturn return, which seems fitting: That's a time when people tend to cross major thresholds and enter into new stages of their lives. She had just started getting into astrology when she a conversation with friends about astrological compatibilities when she had her eureka moment: an app that pairs you with your zodiac matches. The idea, she says, struck her.
Lo's app goes way beyond comparing sun signs. Its algorithm — which Lo says contains over 200 lines of code and was created with the help of astrologer Nadine Jane — compares all of the major aspects in your birth chart chart and then some: It looks into North Node, South Node, and chiron the asteroid.
There's a minimum threshold in which Struck will consider two people to be compatible, and the app only shows you up to four prospects a day.  You'll see their profile — and their entire birth chart (which, honestly, is almost more intense than getting full access to their public Instagram and Facebook, in terms of getting to know someone). "We want to slow down dating, knowing that people who are into astrology like having deeper conversations and are more open-minded," Lo explains. "We wanted to make a dating app that would result in better connections."
When Colin Henderson co-founded Starcrossed, another astrology-based dating app, he saw an opening in an interesting market. "On Bumble, you can say your sun sign and then filter specific zodiac signs saying, 'I don't want to match with Libras' and stuff, but there aren't really any apps out there that dive deep into why you're astrologically compatible with a match," he explains.
With the help of friends, astrologers, and his own research into the zodiac, he wrote a code that created a five-star rating system for your potential matches based on (you guessed it) your astrological compatibility. Each star correlates to how you connect with one another regarding communication, love, emotions, sex, and personality. They're based on your Mercury, Venus, Moon, Mars, and Rising signs, respectively. You're shown prospects Tinder-style, with the option to swipe left for no and right for yes. Like Struck, you'll also be able to see each users' birth chart.
"That's a lot of personal information right off the bat. Your birth chart is very personal," Annabel Gat, astrologer and author of The Astrology of Love & Sex: A Modern Compatibility Guide, tells Refinery29. "I don't want strangers …read more
Source:: Refinery29
(Visited 1 times, 1 visits today)