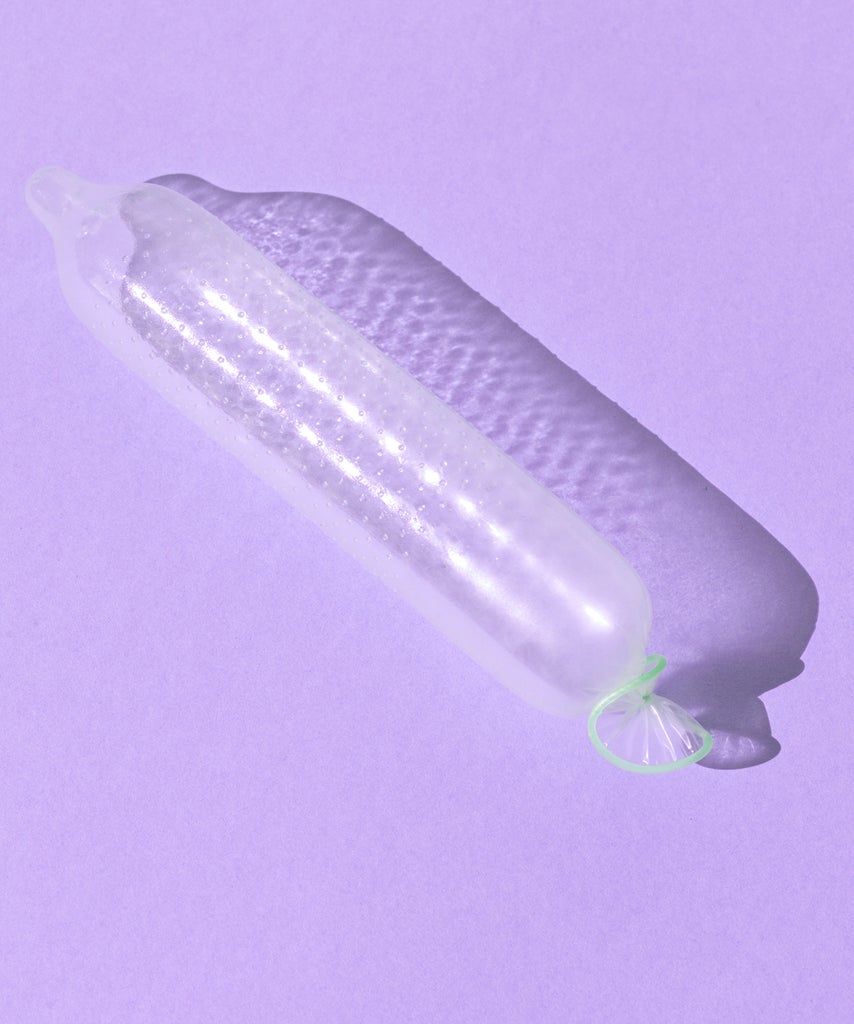 So your partner has a larger-than-average member. Sharing that news may elicit more "congratulations!" than concern, but people who know, know: Sometimes sleeping with a someone with a giant dick can be harder than people think (no pun intended). Sex can hurt, which can be a bummer for everyone involved. It can even start to affect your relationship.
If you're not ready to give up on penetrative sex or the relationship, there is hope. Try these five strategies, which experts say will make a massive dick easier to handle, and bring the joy back into your sex life.
Keep the communication flowing
Be direct about the fact that sex has been painful or difficult or that you're concerned it will be, and that you'd like to do something about it.
"Sex is such an important part of a relationship that you don't want to sugarcoat or hint at something that could be potentially deal-breaking for you both. Sometimes couples, when they don't communicate directly or they don't find solutions that work for them, they do end up breaking up," says Rebecca Alvarez Story, sexologist and founder of Bloomi.
Here are some ways to approach the sensitive topic: "You can say 'I'm excited to have sex with you, but I'm not sure how penetration is going to go. Can we take it slow?'" says Myisha Battle, certified sex and dating coach.
If you've already had a few failed attempts, you might say something like, "I don't know if I'll ever be able to fit all of you in my mouth, but let's get creative!"
Focus on foreplay
The answer is almost always more foreplay. The more aroused you both are, the more relaxed and lubricated you'll be, and that can help alleviate pain, Story says.
Spending plenty of time enjoying foreplay also helps take some pressure off of penetrative intercourse, which isn't the end-all, be-all of sex after all. You can find other ways to get off, so penetration can become a part of your sex life rather than the main focus. And that can help you both enjoy your time between the sheets even more.
Introduce toys to the mix
We're not talking about a vibrator. (Although that can definitely help during foreplay.) Story recommends using an accessory called a spacer, such as this one from OhNut. The soft ring slips around the base of the penis.
"It's basically a buffer that the one penetrating puts on, so the person receiving won't receive the entire length of the penis," she says. You can make the spacer longer and shorter, depending on how much of the member you can take. This makes it easier for your partner to penetrate without having to worry about stopping short at exactly the right time.
Experiment with sex positions
One way you can work around your partner's super-long schlong is to find exactly what positions work for their big penis.
"The person receiving wants to be in control of the penetration amount and …read more
Source:: Refinery29
(Visited 1 times, 1 visits today)