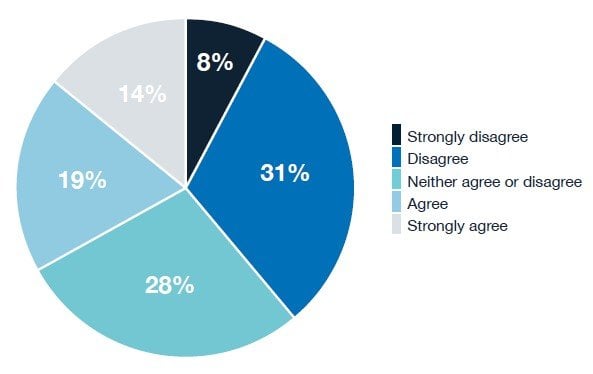 An interview with Bruce Goldfarb, president and CEO of Okapi Partners from the 2018 Shareholder Activism Insight.
Room to grow – An interview with Bruce Goldfarb, president and CEO of Okapi Partners.
Activists do not seem to believe that the U.S. is overcrowded with activists. Can activism continue to grow?
There's no question that activist investment strategies, which represent a tiny fraction of the overall investment and asset management universe, have room to grow. Fundamentally, activists are value investors and look for underperforming companies that can be improved.
Get Our Activist Investing Case Study!
Get the entire 10-part series on our in-depth study on activist investing in PDF. Save it to your desktop, read it on your tablet, or print it out to read anywhere! Sign up below!
Q3 hedge fund letters, conference, scoops etc
In fact, a number of traditional investment management firms are becoming more activist-like by publicly demanding changes in management and boards of companies in which they have positions. It remains to be seen whether such firms will seek to replace directors through proxy contests and we wouldn't be surprised if more traditional investment managers consider using the proxy voting system to force change at their investments.
For now, capital continues to be raised for activist strategies and more allocators of capital are becoming comfortable with it as an asset class. If you take the 20,000 foot view, we think shareholder activism is really in its early stages.
How has increased engagement by institutional investors of their portfolio companies affected activists?
As traditional investment managers become more engaged with the companies they own, activist investors will have more opportunities to enact change. As we've worked on campaigns over the last year or so, we've seen which issues concern different institutional investors and how and when they decide to indicate their support for activists. That's given us some good insight into how complex the landscape has become as shareholders adjust their priorities with regards to ESG and other issues.
Predicting how a large investor might vote based on prior votes is becoming more difficult and activists need to conduct a careful analysis of a potential target's shareholder base to effectively map out a strategy. Companies also need to monitor their shareholder base constantly to make sure they understand who owns their shares.
Activists seem to believe retail investors are becoming more susceptible to their messages. Is this the case?
As activists continue to gain a level of legitimacy in the market and design more effective ways to reach shareholders with their message, retail participation in the voting process should increase. The campaigns at Arconic, DuPont and Procter & Gamble were recent cases where retail participation had a significant effect on the outcome of the vote. In many cases, employees make up a large portion of retail shareholders and we find that they are often highlyengaged in the voting process. Still, retail voter apathy is one of the most important challenges we have to overcome when working on a campaign. We find that many retail shareholders …read more
Source:: ValueWalk
(Visited 4 times, 1 visits today)
Activism Insight: An Interview With Bruce Goldfarb, CEO of Okapi Partners