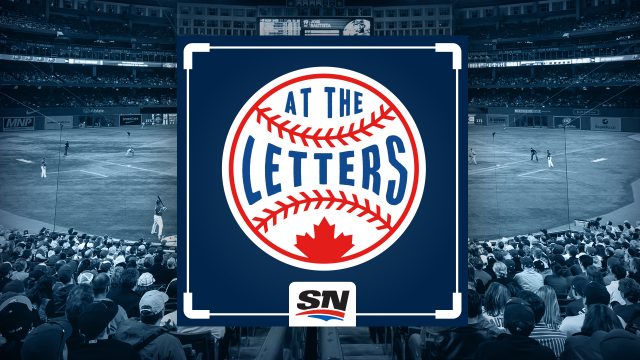 BOSTON – Sean Reid-Foley has toured Fenway Park with his family before. Rowdy Tellez has sat in the stands as a fan. Even John Gibbons considers it one of his favourite parks.
As Gibbons noted, "People get in awe of these places. I still do."
"Babe Ruth played here," Tellez said after his first start at Fenway. "It's a moment I'll never forget."
With history dating back to 1912, Fenway's more than just another ballpark. As many of the Toronto Blue Jays' rookies visited for the first time, the trip served a couple of purposes: a chance for baseball history fans like Tellez to bask in baseball's oldest park and also a way to demystify the experience so that it's less daunting next time.
That's why Gibbons made a point to start rookies Tellez, Reese McGuire, Billy McKinney, Danny Jansen and Jonathan Davis at least once during the Blue Jays' three-game set in Boston.
"Whether they start (in the majors) next year or whenever they make it, the next time they go in there, they've at least played one game here," Gibbons said. "That always helps."
Ryan Borucki's two Fenway starts illustrate that point perfectly. He struggled the first time he pitched in Boston this July, but rebounded Tuesday with a much stronger start. Afterwards, he noted that "the Fenway anxiety wasn't there as much."
Borucki did have a different kind of welcome-to-the-big-leagues moment on this trip, as he started opposite Chris Sale, a pitcher he admired while growing up as a left-handed throwing White Sox fan.
"When I was warming up I kept peeking at him a little bit," Borucki said. "It was cool to go head-to-head against him for a couple of innings. He was a big part of the pitcher that I am now."
Reid-Foley didn't get the chance to start at Fenway this series, but he still enjoyed his first trip to Boston as a major-leaguer.
"It's been fun seeing it as a player now," Reid-Foley said. "It's pretty cool. A historic park. Now you can technically say you're a part of history."
Reid-Foley compared the experience to visiting New York, where he made his second major-league start. He struggled his first time at Yankee Stadium but will get a chance at redemption Saturday against CC Sabathia.
At the Letters
Ben Nicholson-Smith and Arden Zwelling take fans inside the Blue Jays and around MLB with news, analysis and interviews.
Home
| Subscribe
| Ben on Twitter
| Arden on Twitter
Whether it's Boston, New York or less daunting environments like Baltimore or Tampa Bay, the Blue Jays' rookies will visit all four of their division rivals as the season winds down. Some of the Blue Jays' most talented young players won't get that same opportunity, however.
Vladimir Guerrero Jr. won't reach the big-leagues this year because of what Blue Jays president and CEO Mark Shapiro describes as developmental reasons that have "nothing to do with business." However, the Blue Jays gain an extra year of team control over Guerrero by delaying his …read more
Source:: Sportsnet.ca
(Visited 3 times, 1 visits today)
Boston trip demystifies Fenway Park for Blue Jays rookies