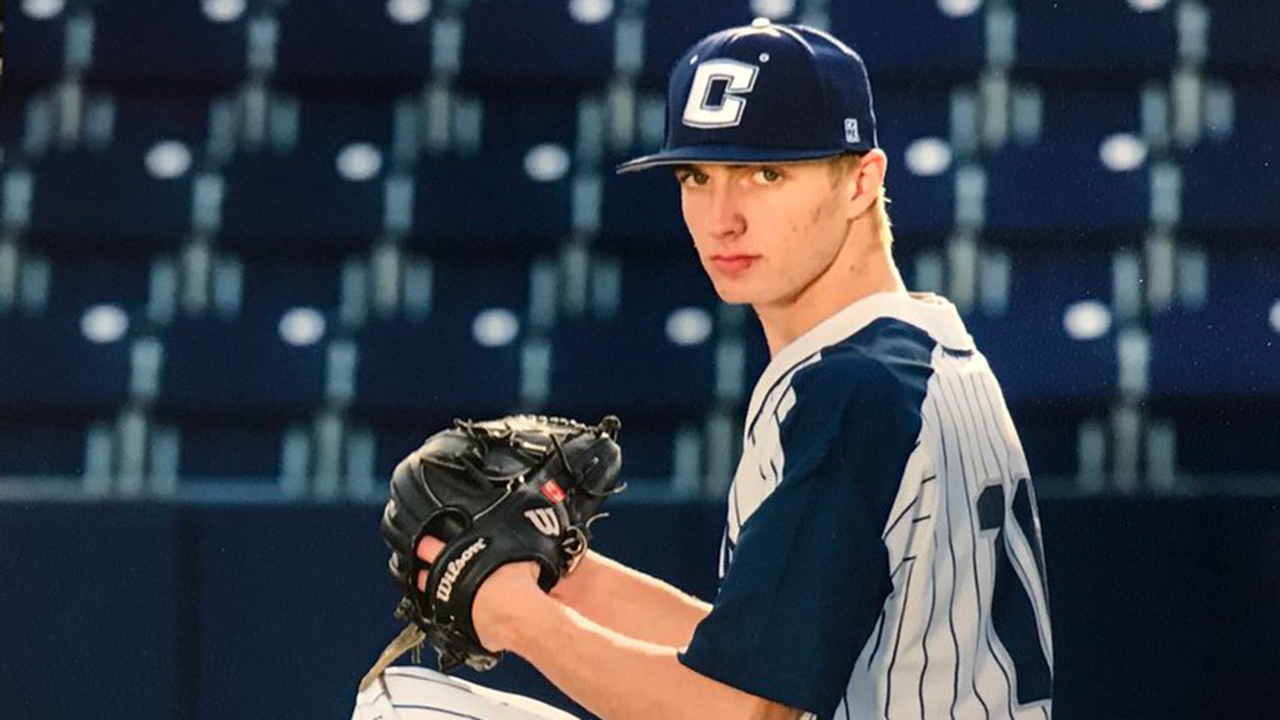 TORONTO – Braden Halladay's first point of contact with Baseball Canada came back around Christmas time, when he sent Greg Hamilton an email inquiring about the possibility of pitching for the junior national team.
The 17-year-old right-hander, son of the late Toronto Blue Jays icon Roy Halladay, was connected by Scott Crawford, director of operations for the Canadian Baseball Hall of Fame, whom he had met during his father's induction last year.
Someone had mentioned to the young Halladay that weekend that since he was born in Toronto, he was eligible to pitch for Canada. The idea stuck with him, leading to the email to Hamilton, who set in motion the process that led to his inclusion on the junior national team roster for its upcoming spring camp.
"I looked at a lot of video of him, we went through the process step-by-step and real slowly," Hamilton, Baseball Canada's director, national teams, said in an interview Tuesday. "He certainly fits in terms of the physicality, what he looks like. There's a lot of projection there, he needs to fill out his frame and all that stuff, but the arm definitely works, there's size and you figure he's going to grow into it.
"It's an opportunity for him to take a look at us and us to take a look at him and we'll go one trip at a time and see where it takes us."
Halladay will be one of 33 players at the junior national team's camp March 15-24 at the Walter Fuller Complex in St. Petersburg, Fla. The schedule is highlighted by a March 17 contest against a Blue Jays split squad at Dunedin Stadium, in which he's slated to see some work behind Ben Abram of Georgetown, Ont., Eric Cerantola of Oakville, Ont., and Tate Dearing of Surrey, B.C.
"Right now we've got him scheduled for an inning," said Hamilton.
The appearance is sure to be an emotional and symbolic one after his father's death in a Nov. 7, 2017 place crash. The Blue Jays plan to retire their longtime ace's number on opening day and wear a No. 32 patch on their jerseys.
Halladay pitches for Calvary Christian High School in Dunedin, Fla., and is committed to Penn State once he graduates in 2019, but Hamilton feels that "there's an emotional draw or tie" to the junior national team given his connections to Toronto.
"When you're born in the country and your dad plays for Canada's team, I'm very sure he was hugely impacted by his father," said Hamilton. "I can't speak for him but clearly he's very excited about it, he articulated that right from the start and he comes across as a very mature, intelligent, articulate young man. The journey we're going to take is his journey, we'll evaluate him as Braden Halladay, and from the looks of things, he can certainly stand on his own merit that way."
The spring camp is the second of four camps for the junior national team as it builds toward the fall under-18 Pan Am championship that …read more
Source:: Sportsnet.ca
(Visited 4 times, 1 visits today)