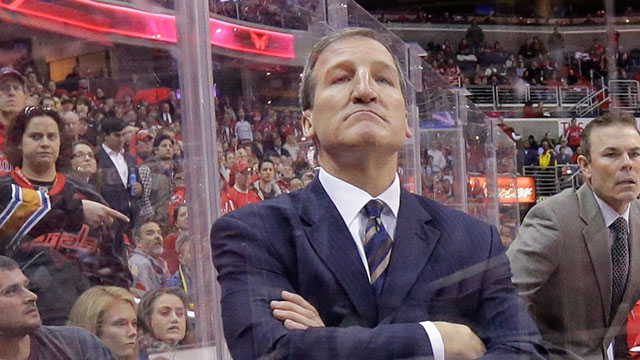 Whatever the reasoning, it will be a win for equality of opportunity if Canadian Hockey League follows through on lifting the so-called European goalie embargo.
All three leagues began a phase-out in 2014, limiting the annual CHL Import Draft to skaters (teams can only dress two per game). However in the past week, reports from Edmonton radio host Guy Flaming and Postmedia scribe John Matisz have made it apparent that the restriction could be removed soon. Coincidentally — or perhaps not — this surfaces just months before the USHL will essentially require its teams to carry one American goalie.
Reminds me, hearing some rumblings of import goalies coming back.
— Mark Edwards (@MarkEdwardsHP) February 17, 2018
Interesting rumours online about changes coming to the #OHL next season…
Apparently, teams will soon be allowed to carry a 20 year old goaltender without it counting against your "OA Skater" limit.
— Petes Updates (@Petes_Updates) February 18, 2018
That's definitely one argument. I'm not sure we've seen that unfold though.
Another argument would be that it opens the door for weaker goalies to step into CHL positions thus lowering the quality of CHL teams/games/interest and therefore ticket sales.
— Guy Flaming (@TPS_Guy) February 23, 2018
More on the possibility of European goalies returning to the Canadian Hockey League. Context and comment from David Branch https://t.co/3OvC7tYQmS
— John Matisz (@MatiszJohn) February 24, 2018
"We're comfortable that we now have goalie development programs that will serve in the best interest going forward of, certainly, the Canadian goalie," CHL president/OHL commissioner David Branch told Postmedia. "USA Hockey has been doing similar programs to enhance goaltender development. We feel it could be timely for us to not, in any way, remove ourselves from our commitment to enhance and improve goaltending development in North America, but just to enhance opportunities for others around the world and, in doing so, possibly improve the competition and the level of competition among the 60 teams in the CHL."
There will always be a push-pull between player development and entertainment value. The rule change went against the spirit of having a somewhat open market for recruiting and lowered the bar to play goal in the CHL.
It is hard to discern what, if anything, the Embargo Era has effected. Anecdotally, the three Canadian-born and CHL-seasoned goalies who went in the first three rounds of the 2017 NHL Draft, Michael DiPietro (No. 64 overall to Vancouver), Matthew Villalta (72nd Los Angeles) and Stuart Skinner (78th Edmonton) all became starters during their age-16 seasons. But all three could have done so on merit even if the option to have a European goaltender had existed; no one will ever know, and that might be the point.
One might expect that the first import draft to again include goalies might have a run on netminders. In a hockey industry where everyone is supposedly better at doing a cost-benefit analysis, there is a matter of convincing European goalies and their advisors …read more
Source:: Sportsnet.ca
(Visited 6 times, 1 visits today)