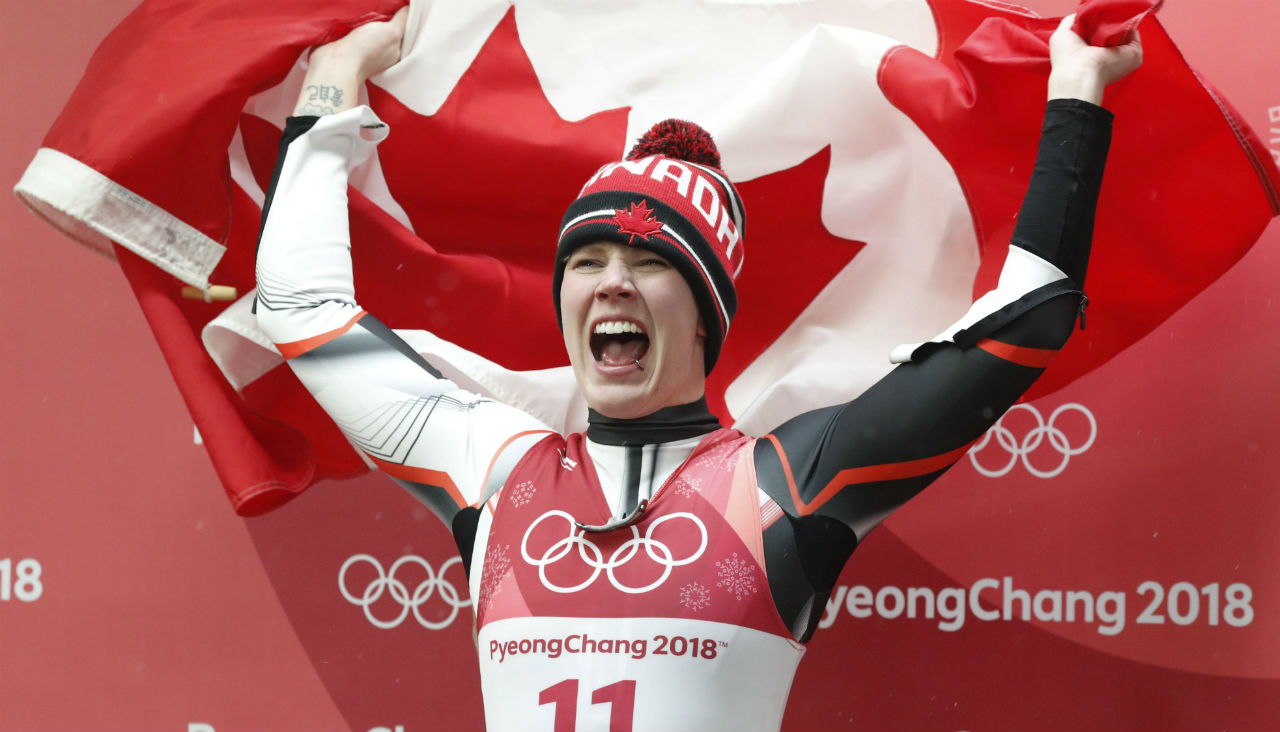 During each day of the Games, Olympics Today will keep you up to date on the biggest news and happenings, on and off the field of play.
Key Links:
Medal Standings
Full Olympic Coverage
Sportsnet's Olympic Broadcast Schedule
While you were sleeping…
In only their 22nd game ever played together, Kaitlyn Lawes and John Morris won Olympic mixed doubles curling gold with a dominant victory over Switzerland, 10-3.
With the teams tied in the third end, Lawes threw a picture-perfect stone to score four, breaking the game wide open and giving Canada a commanding lead it would never surrender.
A 4-point end for Canada after @LKLawes throws a perfect hammer

Canada up 6-2 after 3 ends in the mixed doubles final

Live: https://t.co/Bb6BEuTEa9 pic.twitter.com/oZxUikJf7g

— CBC Olympics (@CBCOlympics) February 13, 2018
Lawes and Morris were nearly perfect in PyeongChang, winning eight straight after a tough loss to Norway in their opening game as they outscored opponents 64-24. That's an impressive feat considering the pair were matched up moments before the Olympic trials began last month, practicing together for only half an hour before playing their first game.
It was a particularly special moment for Lawes, who is the first Canadian curler to win gold in consecutive Olympics after finishing first at Sochi in 2014 as a member of Jennifer Jones' rink. Of course, Morris also has a gold on his resume, from the 2010 games in Vancouver when he was Kevin Martin's third.
That wasn't the end of the hardware given out to Canadians overnight. Calgary's Alex Gough put in stellar efforts during the third and fourth runs of the women's single luge to claim a bronze medal.
Canada's @AlexGoughLuge wins her 1st Olympic medal with a bronze in the women's luge https://t.co/rK0JgCh3Tz pic.twitter.com/b9DPOsA7QW

— CBC Olympics (@CBCOlympics) February 13, 2018
It was a long time coming for Canada, which had never won an Olympic medal in luge before, and Gough, who is competing in her fourth Olympics. Fellow Canadian Kimberley McRae finished fifth, less than a second off the podium, while 18-year-old Calgarian Brooke Apshkrum came in 13th.
And the Canadian medals continue, although this probably isn't how Kim Boutin imagined reaching the podium. First, she crossed the finish line during her 500m quarterfinal heat on her rear end — in second place, thankfully — after a late collision.
The 500m is a tough race. Just ask Kim Boutin who tripped as she was crossing the finish line. She still managed to finish 2nd in her heat.

WATCH: https://t.co/8DIOuSUyBx pic.twitter.com/NwbG4eqBky

— CBC Olympics (@CBCOlympics) February 13, 2018
Then, in the semifinal, a referee determined another skater impeded Boutin and sent her through. And finally, in the final, after Boutin finished a heartbreaking fourth, a photo finish for first place revealed one of the skaters had impeded another. That skater was disqualified, which bumped Boutin up to third, giving her a bronze medal and prompting this joyous reaction.
Kim Boutin wins bronze in the 500m women's short track final here in #PyeongChang2018 @kimbtin pic.twitter.com/ZbUDUnQimQ

— CBC Olympics (@CBCOlympics) February 13, 2018
Not exactly how you draw it up. But, in this case, it's about the destination rather than the journey. And if you were uncertain how razor thin the margin for error is in short track speed skating, take a look at the following moment from Marianne St-Gelais' quarter final in the 500m.
Canada's Marianne St-Gelais is disqualified in the quarter finals for interfering with another skater. pic.twitter.com/tixoXo6TbI

— CBC Olympics (@CBCOlympics) February 13, 2018
A right hand just touching the back of the Italian skater in front of her; a left elbow grazing under the torso and forearm of the Dutch skater behind her. That was all it took for St-Gelais — a medal favourite — to be disqualified, as the Dutch skater wiped out on the …read more
Source:: Sportsnet.ca
(Visited 7 times, 2 visits today)