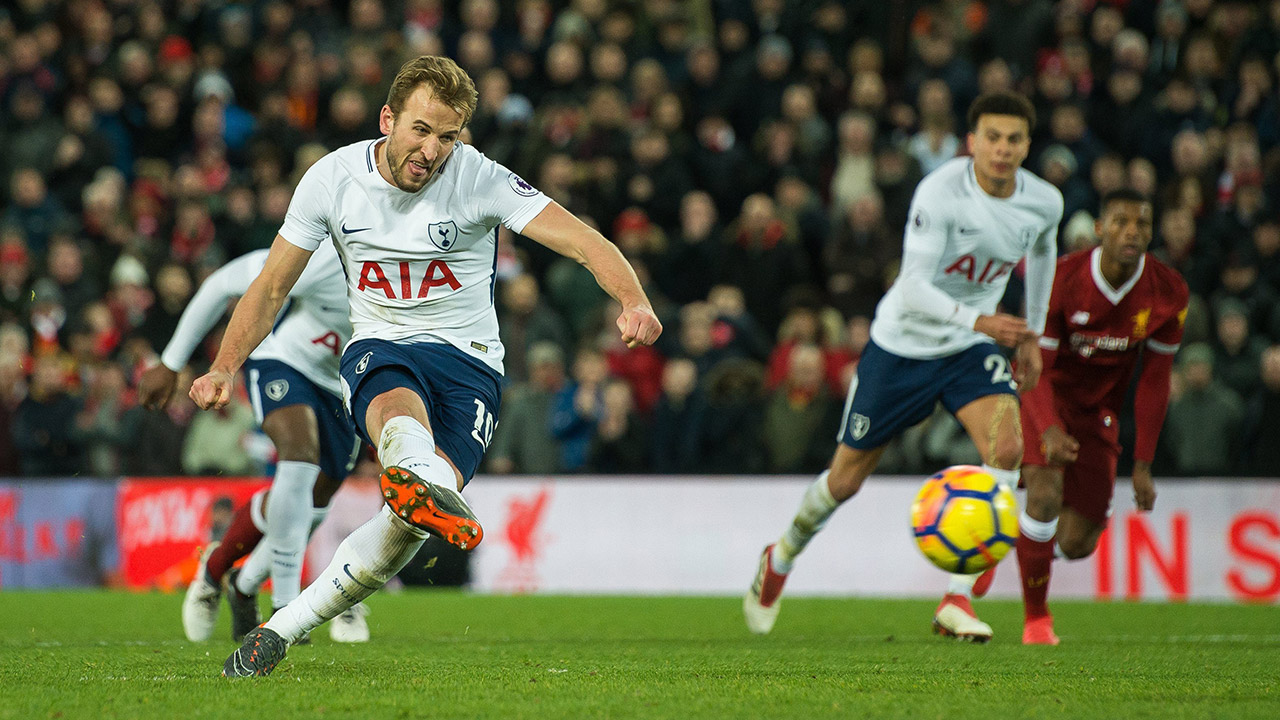 The Premier League continues this weekend with Matchday 34, and Sportsnet will have live coverage of five games.
Saturday, April 14
• Burnley vs. Leicester City, 9:30 a.m. ET (Sportsnet ONE)
• Liverpool vs. Bournemouth, noon ET (Sportsnet ONE)
• Tottenham vs. Manchester City, 2:30 p.m. ET (Sportsnet ONE, and Sportsnet World)
Sunday, April 15
• Newcastle United vs. Arsenal, 8 a.m. ET (Sportsnet East, Ontario, West and Pacific)
Monday, April 16
• West Ham United vs. Stoke City, 2 p.m. ET (Sportsnet World)
Here's what you need to know ahead of this weekend.
THE BIG GAME
Tottenham vs. Manchester City: The would-be Premier League champions pay a visit to Wembley Stadium on Saturday, looking for a bit of redemption after suffering two humiliating losses in the span of four days.
Manchester City was up 2-0 on Manchester United last Saturday, and could have clinched the Premier League title had they held on for the victory. Instead, the Red Devils stormed back to win 3-2. Then on Tuesday, Liverpool beat City 2-1 to knock them out of the Champions League at the quarterfinal stage.
City can clinch the Premier League title with a win over Spurs, provided Manchester United also loses at home to last-place West Bromwich Albion on Sunday.
PLAYER TO WATCH
Harry Kane, Tottenham: If the Spurs striker is going to catch Mohamed Salah, he'll have to make his move this weekend. Salah currently tops the scoring charts with 29 goals. Kane sits in second place with 24 goals, but Tottenham does have a game in hand on Liverpool. Still, time is running out for Kane.
if ( "1" == true && 'undefined' !== typeof window.getIndexAds ) {
var so = {preroll:{1:{1:{siteID:191888},2:{siteID:191889}}}};
adServerUrl = window.getIndexAds( 'http://pubads.g.doubleclick.net/gampad/ads?sz=640×360&iu=%2F7326%2Fen.sportsnet.web%2FVideo&ciu_szs=300×250&impl=s&gdfp_req=1&env=vp&output=vast&unviewed_position_start=1&ad_rule=1&vid=5769686592001&cmsid=384', so, permalink);
} else {
adServerUrl = "http://pubads.g.doubleclick.net/gampad/ads?sz=640×360&iu=%2F7326%2Fen.sportsnet.web%2FVideo&ciu_szs=300×250&impl=s&gdfp_req=1&env=vp&output=vast&unviewed_position_start=1&ad_rule=1&vid=5769686592001&cmsid=384";
}
$el.after( unescape("%3Cscript src="" + (document.location.protocol == "https:" ? "https://sb" : "http://b") + ".scorecardresearch.com/beacon.js" %3E%3C/script%3E") );
$( document ).one( 'ready', function() {
$( "#video_container-546400" ).SNPlayer( {
bc_account_id: "1704050871",
bc_player_id: "rkedLxwfab",
//autoplay: false,
//is_has_autoplay_switch: false,
bc_videos: 5769686592001,
is_has_continuous_play: "false",
…read more
Source:: Sportsnet.ca
(Visited 8 times, 1 visits today)