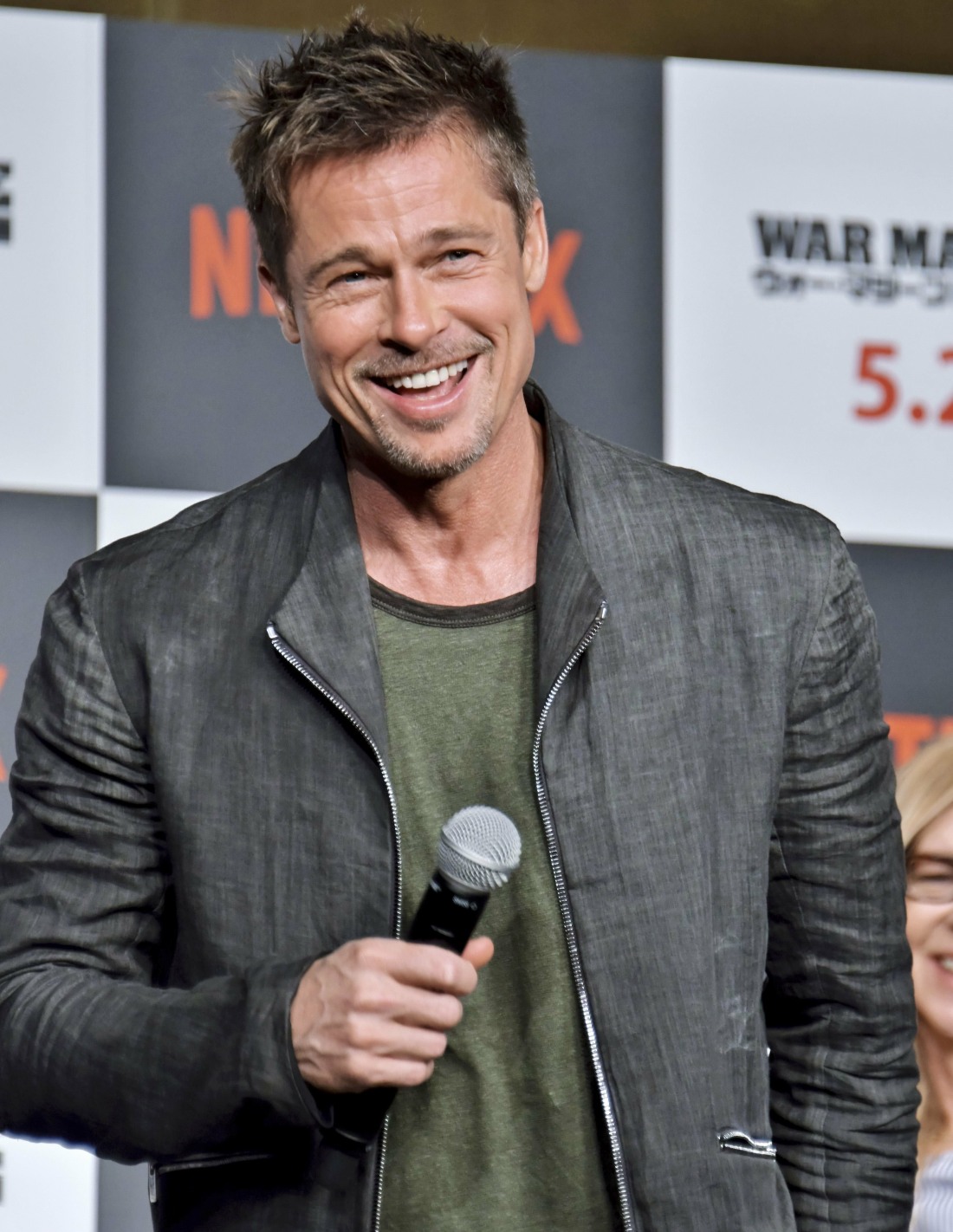 Brad Pitt loves and adores Neri Oxman. I've finally come around to it. For days, I thought the Neri Oxman story was a feint, some kind of cover story gossip to hide whatever or whoever Brad has been doing lately. But that's not what this is. Neri Oxman and Brad are really happening. It's the only explanation for why Brad's people are going so full-throttle with these stories, and it's the only explanation for why Neri Oxman hasn't shut it down. They're boning. He finds her intellectually stimulating. And she finds him… well, God knows. I still wish I could say this to Neri directly: baby, you could do better. But the conversation in the tabloids is all about convincing people that SHE is worthy of HIM. Because we live in Bizarro World.
Head over heels! Brad Pitt has been "light and carefree" since meeting his new girl Neri Oxman, an insider close to the actor reveals in the new issue of Us Weekly.
The War Machine actor, 54, has been seeing the Massachusetts Institute of Technology professor, 42, for six months and the insider adds that Pitt is "glowing around her." While the architectural designer's appearance might've caught Pitt's eye at first, it's her personality and intelligence that really grabbed his attention. "Design is her specialty, so it's not hard to see why Brad would be attracted to her," the insider told Us. "Neri is a very passionate, extremely smart and talented woman. She is very extroverted, outgoing, vivacious and loving."
"Men and women love Neri. She has a way of making you feel as if you're the only person in a crowded room," the pal added. "Being around Neri is intoxicating as if you're flying high above the mountains." The insider revealed that Pitt has fallen for her charm and that now "you can hear his grin" when speaking to him.
The pair met in November 2017 after he came across a line of 3D-printed chaise lounges she created and he arranged to meet with her at MIT.
[From Us Weekly]
"It's not hard to see why Brad would be attracted to her…" Again, no one is questioning that. She's beautiful, intelligent, interesting and she seems like a cool lady. The question is: why is Neri Oxman going with Brad? What does she find so stimulating about a man who bonged his way out of one marriage and drank his way out of another marriage? What's so great about a guy who can't be alone, and who has to "adopt" the personality of his girlfriend or wife? I'm so glad Brad is so light and carefree these days, because as it's been made clear, our sympathies are supposed to be with him. Not the child he was accused of abusing. Not the estranged wife who has full custody of their six children. Everyone was lighting prayer candles, hoping that …read more
Source:: Cele|bitchy
(Visited 1 times, 1 visits today)