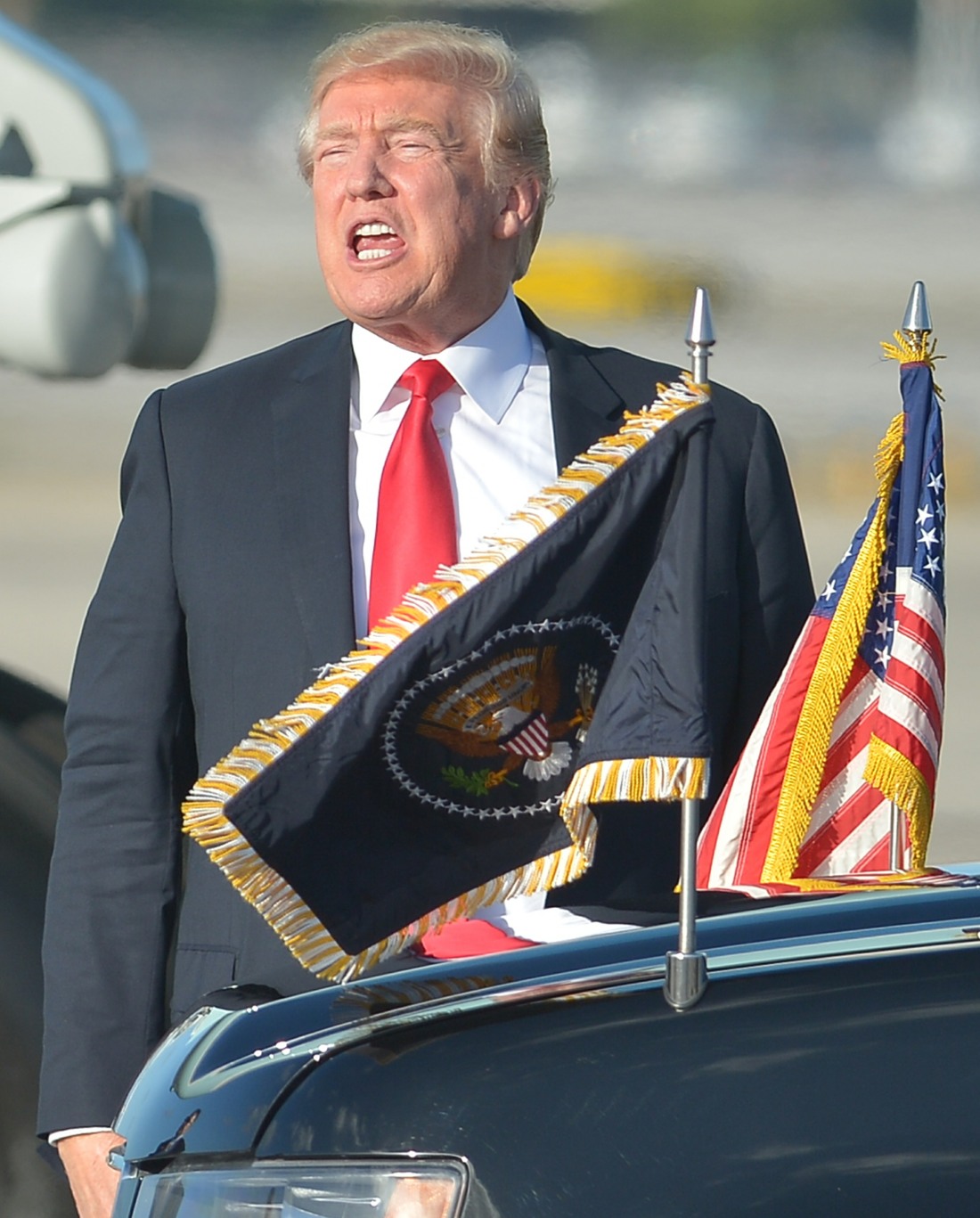 If Donald Trump and the Deplorables had any sense, they would have just allowed James Comey's 20/20 interview and book tour go through without comment. Comey is problematic AF, and his arguments and explanations for why he tanked the election still don't make much sense at all. If anything, given what we know now, I would have thought that Comey would be more apologetic, because surely he sees now (in retrospect) how badly he bungled everything? But no. So if the Deplorables were smart, they would just let Comey do his thing and let Democrats attack him. But since Donald Trump is a baby-fisted fascist who loses his dentures whenever anyone says anything mildly critical about him, Trump lost his mind on Comey over the weekend and this morning too. Some assorted tweets from the past 48 hours:
Comey drafted the Crooked Hillary exoneration long before he talked to her (lied in Congress to Senator G), then based his decisions on her poll numbers. Disgruntled, he, McCabe, and the others, committed many crimes!
— Donald J. Trump (@realDonaldTrump) April 16, 2018
Slippery James Comey, a man who always ends up badly and out of whack (he is not smart!), will go down as the WORST FBI Director in history, by far!
— Donald J. Trump (@realDonaldTrump) April 15, 2018
I never asked Comey for Personal Loyalty. I hardly even knew this guy. Just another of his many lies. His "memos" are self serving and FAKE!
— Donald J. Trump (@realDonaldTrump) April 15, 2018
Comey throws AG Lynch "under the bus!" Why can't we all find out what happened on the tarmac in the back of the plane with Wild Bill and Lynch? Was she promised a Supreme Court seat, or AG, in order to lay off Hillary. No golf and grandkids talk (give us all a break)!
— Donald J. Trump (@realDonaldTrump) April 15, 2018
Unbelievably, James Comey states that Polls, where Crooked Hillary was leading, were a factor in the handling (stupidly) of the Clinton Email probe. In other words, he was making decisions based on the fact that he thought she was going to win, and he wanted a job. Slimeball!
— Donald J. Trump (@realDonaldTrump) April 15, 2018
Absolutely none of Trump's arguments make sense, because there is no overarching theory of Comey's "crime" in Trump's mind. Trump has made so many different explanations for why he fired Comey or why he did or did not say certain things to Comey, and none of them make any sense other than this: he was fine with Comey when he believed that Comey delivered the election for him. He thought Comey was loyal to him and Trump invited Comey to dinner to personally kiss the ring. When Comey wouldn't shut down the investigation into Mike Flynn and Russian interference, that's when Trump thought Comey committed the crime of "disloyalty." Everything else is just white …read more
Source:: Cele|bitchy
(Visited 3 times, 1 visits today)