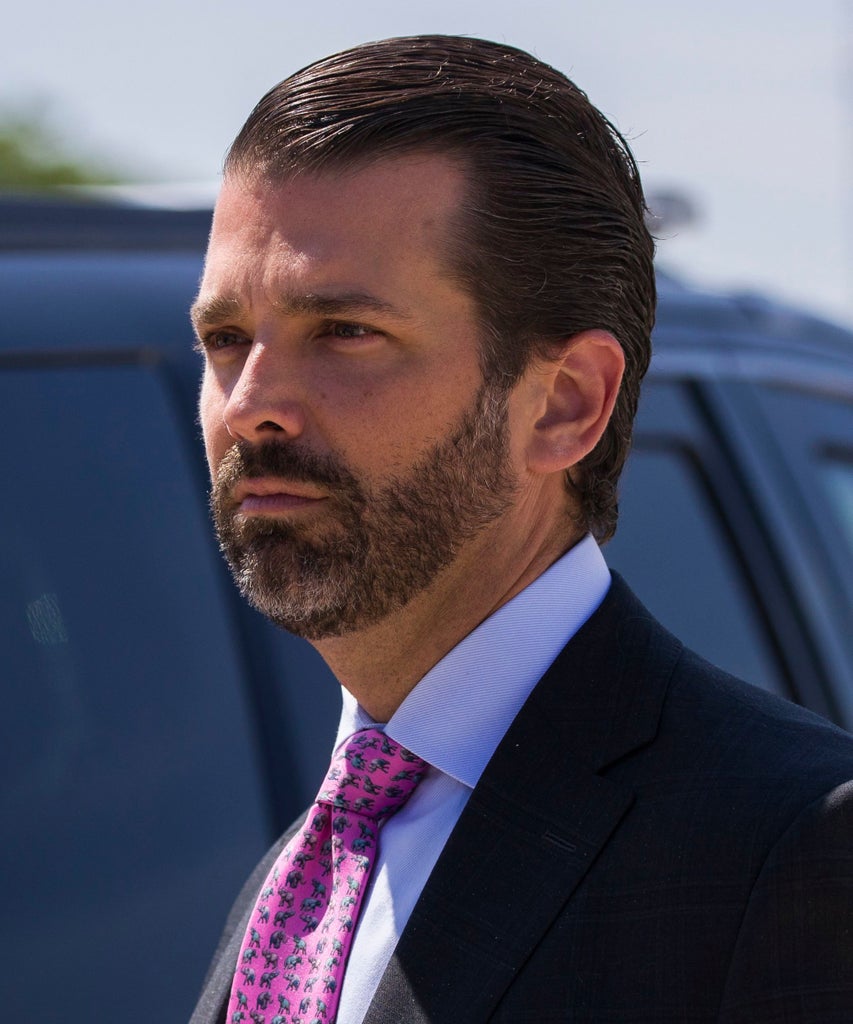 In yet another Twitter-storm, Donald Trump Jr. has decided to put his foot down when it comes to "normalizing pedophilia" — or at least, his perception of it.
On Monday morning, Trump Jr. tweeted in response to a bill California Governor Gavin Newsom passed last week accusing the entire Democratic party of protecting sex offenders. "They're normalizing pedophelia [sic]," Trump Jr. wrote. "It's not just Hollywood and Netflix. This is now becoming mainstream Democrat groupthink. It's insanity and we must stop it."
But it seems that the president's senior advisor and eldest son wasn't privy to reading the details of the bill first. According to the new legislation, Newsom has agreed to expand on an existing bill that grants judges the power to decide whether or not someone should be placed on a sex offender registry when having voluntary sex with a minor. The same bill previously only detailed rules for vaginal sex, which Newsom has now expanded to anal and oral sex after advocates took issue with the "blatant discrimination" against LGBTQ+ youth. The law specifically adheres to minors over the age of 14 who have engaged in sexual activity with anyone up to 10 years their senior without calling it non-consensual. 
These details — and perhaps the entire premise of the bill's expansion — may have escaped Trump Jr.'s attention when he continued his Twitter tirade against the alleged Democratic "pedophiles."
"Serious question: Why is @TulsiGabbard essentially the only mainstream democrat who was willing to come out against the normalization of pedophelia [sic] and the sexualization of our children? The rest seem to be rushing to the defense of Cuties etc…Not a good look!" he tweeted again Monday afternoon.
Many were quick to point out the irony of Trump Jr.'s stance. Aside from the obvious QAnon dog whistle where he and other Republicans have continued to bait conspiracy theorists, Trump Jr. seems to have forgotten all the sex offenders that his party (and his father) have supported over the years. 
Before the now-deceased Jeffrey Epstein was accused of sex trafficking in 2019, President  Trump and the notorious financier had a friendship spanning at least two decades. The two had even been photographed together with Ghislaine Maxwell — who is allegedly responsible for helping Epstein by luring underage girls —back in 2000. Trump's friendship with Maxwell is speculated to be as long as his with Epstein, before Epstein faced trial. Last month, according to Axios, Trump still says he wishes her well as she awaits her own trial.
But perhaps the most explicit support President Trump has expressed for an alleged pedophile was for Alabama chief justice Roy Moore, who ran for Jeff Sessions' Senate seat in Alabama back in 2017. Moore had faced accusations from Leigh Corfman, who was 14 when Moore allegedly touched her over her underwear. Trump, who faced similar accusations during his campaign, decided to funnel financial support for Moore's, with the help of the Republican …read more
Source:: Refinery29
(Visited 1 times, 1 visits today)