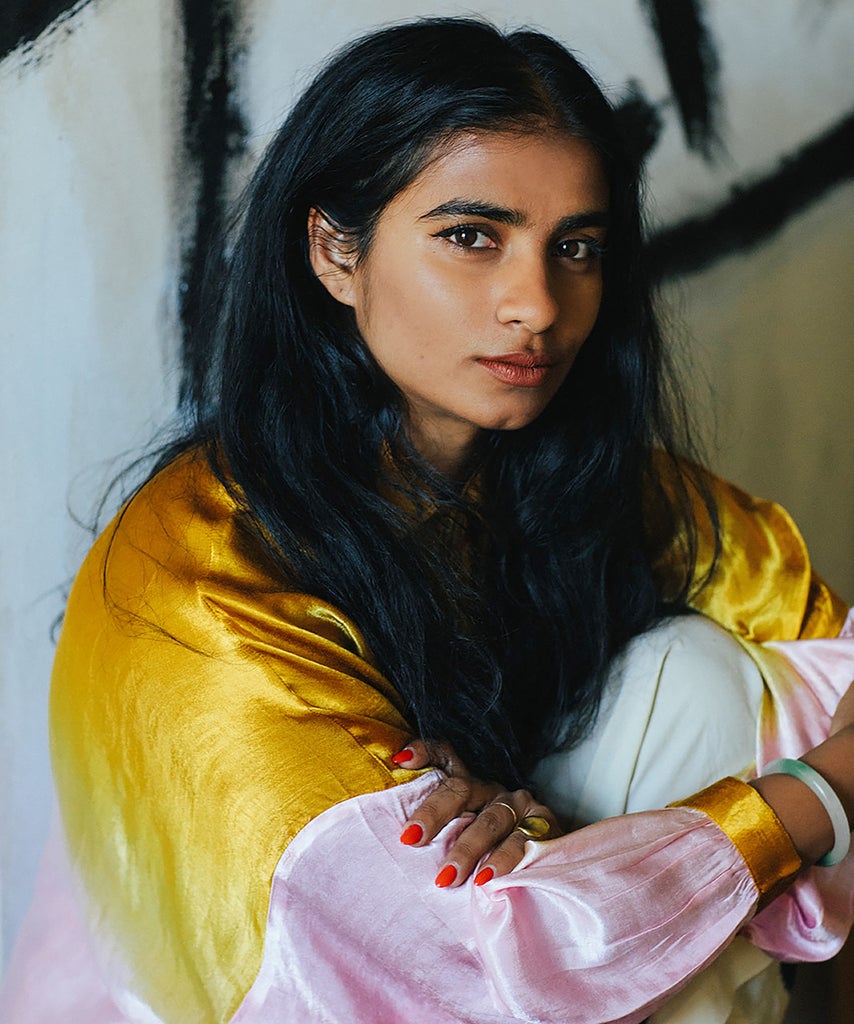 "I'm feeling a lot of things about borders," Fariha Róisín told me. "And the U.S. — and what is home."
We were speaking over Zoom, which, because of the pandemic, is probably what we would have done even if Róisín weren't unexpectedly stuck in Portugal, and temporarily unable to come back to her home in New York City. But, as it was, she was a few thousand miles away, the sound of local church bells punctuating our conversation about borders and the pandemic and the concept of home, yes, but also trauma, friendship, survival, and her debut novel, Like a Bird.
Róisín — who released a book of poetry, How to Cure a Ghost, last year — started working on Like a Bird when she was not yet a teenager, and has revisited and revised it for the past 18 years. It's the story of Taylia Chatterjee, who is raised on New York City's Upper West Side by intellectual, emotionally distant parents, and alongside Alyssa, her picture-perfect sister. Tragedy strikes the family in more ways that one, and after she is raped, her parents disown Taylia, forcing her to find her way through her oceans of pain, and create a family of her own.
Despite grappling with heavy themes — sexual assault, suicide, entrenched misogyny — Róisín infuses Like a Bird with moments of joy and visceral pleasure. It is, in many ways, a celebratory book, one that shows the ways we are resilient and capable of reimagining our lives in a manner that not only serves our own needs, but strengthens our communities. It feels like the kind of book that is particularly meaningful right now, as we all struggle with determining the shapes of our future, understanding how to move forward after so much loss.
Below, Róisín and I speak about Like a Bird, resilience, and removing outdated boundaries.
In Like a Bird, it becomes clear how damaging it is when people cling to an outmoded idea of how people and things are supposed to be and what they're supposed to look like. Rather than figure out how to reconfigure outmoded structures and find a way to get them to work better, they persist in their old ways. It's an interesting parallel to what's happening during the pandemic and during this period of activism, as we're seeing how stubbornly people refuse to change, no matter how necessary it is. But, particularly when someone endures trauma, as Thaylia does, it becomes more and more vital to insist on reimagining the way we live our lives. How can this be made clear to those people who refuse to change?
We're all reimagining our futures. We're all reimagining survival. The fact that, en masse, we're all thinking about abolition; we're thinking about ending capitalism — those are motifs that have been brewing in my own life and that I've been thinking about in my own ecosystem of my mind …read more
Source:: Refinery29
(Visited 1 times, 1 visits today)