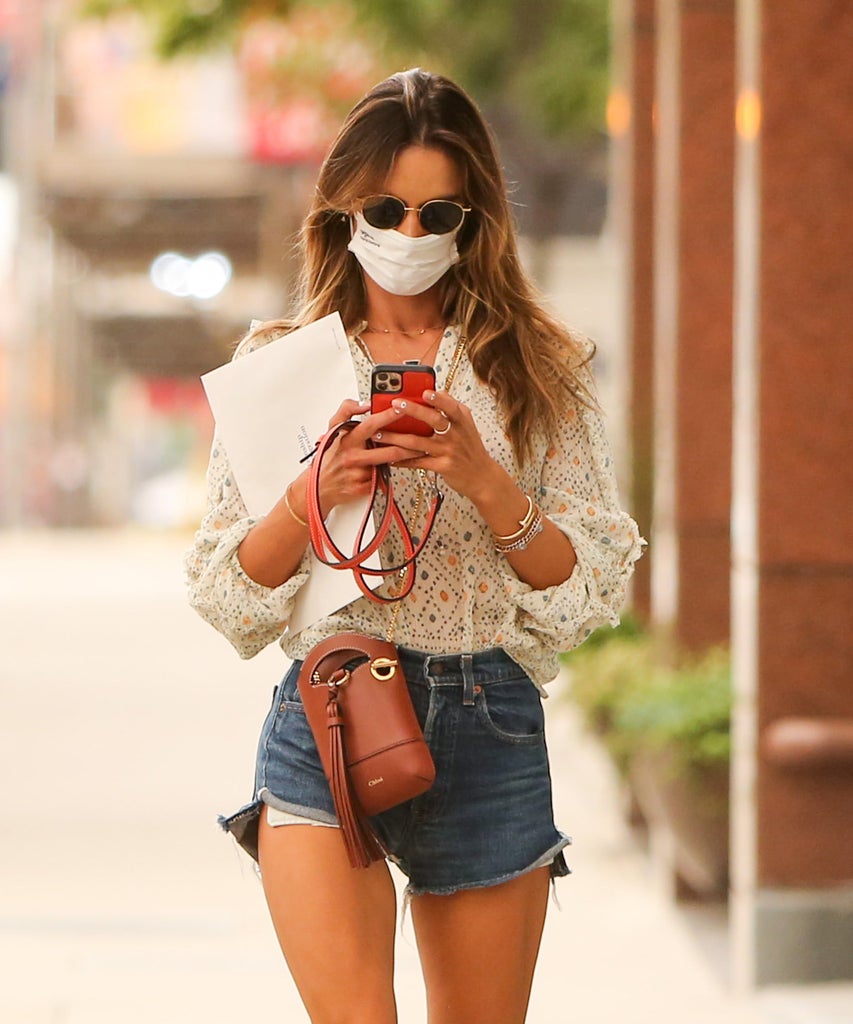 The apocalyptic orange skies over California and Oregon caused by recent wildfires and subsequent smog have millions of Americans worried about air quality and pollution more than ever. Though uniquely visible on the West Coast, climate change is taking effect all across the country (and the world), which means there's an urgent need to figure out how to protect skin from polluted air now.
To help understand the issue, we spoke with the expert: licensed dermatologist Loretta Ciraldo, MD, FAAD, better known as Dr. Loretta, a clinician and brand founder who has been studying the relationship between environmental aggressors and the skin for more than 40 years. She says that, in addition to the obvious threats to our health, air pollution can cause a slew of skin issues, from age spots and wrinkles to acne breakouts. Ahead, she educates us on the best practices for how to deal with it — because in a time where everything feels volatile, your preventative skin-care routine is one thing you can control.
Wear your face mask.
Some good news: If you're living in an area with poor air quality, wearing your face covering can actually help prevent breakouts. While maskne is a separate issue, Dr. Loretta tells us that a face covering actually acts a shield from environmental aggressors like smog and pollution. "Wearing a face mask outdoors helps block pollution particles from penetrating into skin," she explains, adding an important reminder: Don't pull it on and off. "If you expose your skin to pollution in the air and then put your mask back on, those pollution particles can directly penetrate the skin."
Wash your face twice a day.
This one may sound intuitive, but it's important to wash your face twice a day, every day, especially when you're in contact with polluted air. "Since pollution levels can be high indoors as well as outside, you need to wash in the morning and at night to avoid exposure," Dr. Loretta says. "With this in mind, I actually created a hydrating cleanser that features a hydrolyzed algin to absorb pollution particles that can penetrate into our pores."
Exfoliate regularly.
Along with washing your face, a gentle exfoliating routine personalized to your skin will help you get an even deeper clean. "Exfoliation will remove pollution particles that are often lodged in the surface layer of skin, and stop them from penetrating more deeply," Dr. Loretta explains. "You can exfoliate with a glycolic acid anywhere from 1-2 times a week to every night, depending on your skin type and tolerance of exfoliating products."
Protect the skin barrier with antioxidants.
As Dr. Loretta explains, pollution damages the skin's protective lipid barrier, thereby increasing the chances that you'll break out. "The lipid barrier is what protects our skin from environmental factors, like climate shifts and increased ambient temperature caused by fires," she says. "Thus, it's important to use barrier-replacement skin products — from serum to sunscreen — that have active antioxidants to replenish skin's …read more
Source:: Refinery29
(Visited 1 times, 1 visits today)