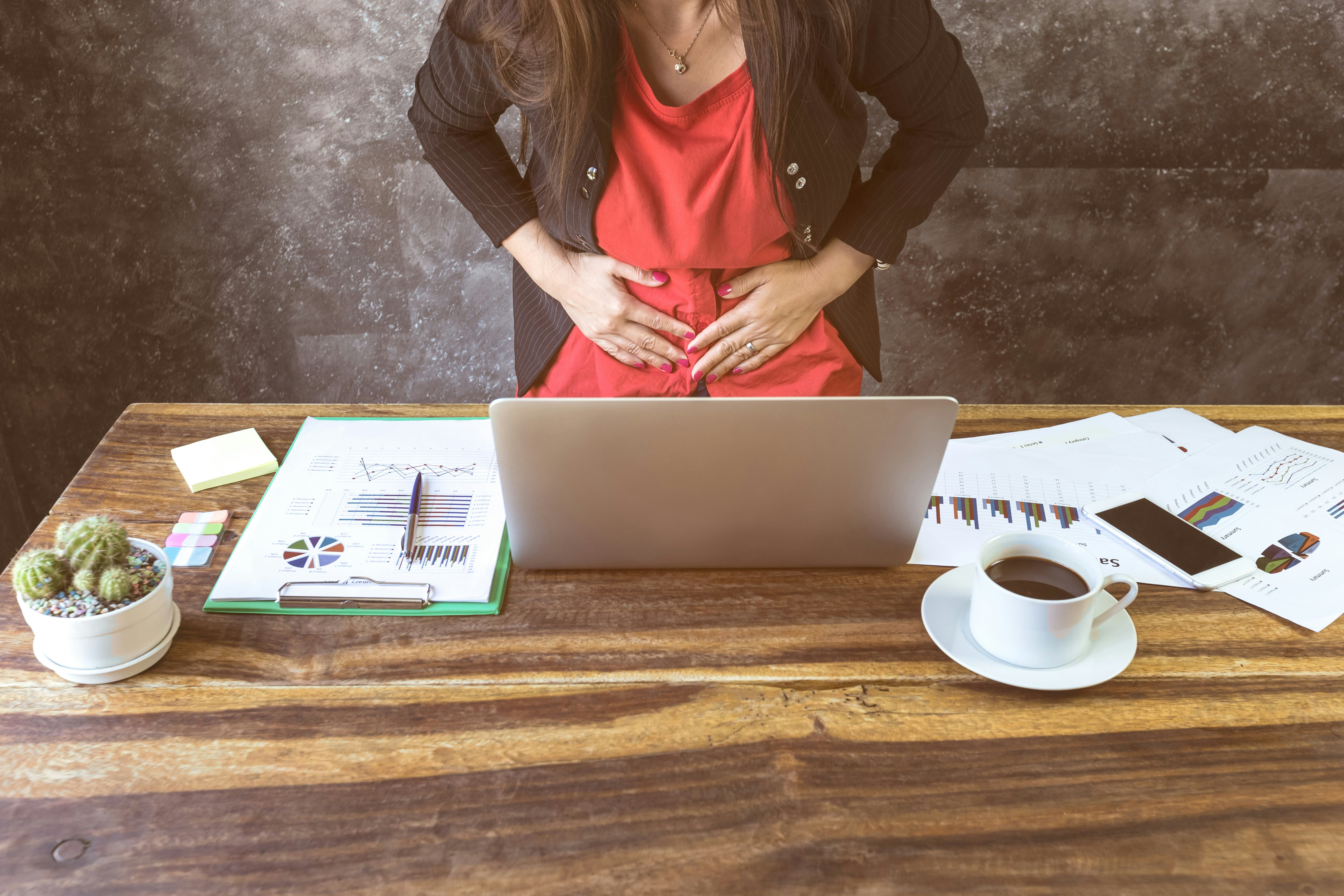 It's common to feel bloated on occasion. Whether from a satisfying meal or food intolerances, bloating is typically caused by excessive gas in the digestive system. To relieve bloating, you've probably heard of tips like increasing physical activity, decreasing your intake of carbonated drinks, and limiting sodium. However, one of the best probiotics for bloating may also provide significant relief. So how exactly do probiotics prevent bloating? To get more information, I reached out to Dr. Sari Eitches, an LA-based, board-certified doctor of internal medicine.
Although there are a lot of probiotic products on the market that claim to help with digestive issues, if you want one to specifically cut down on bloating and promote gut health, Dr. Eitches says to pay attention to what strains are included in the bottle. In particular, she advises ones with multiple strains that include Bifidobacterium infantis as those have been clinically proven to help alleviate symptoms of bloating.
If you're feeling bloated from something like constipation and slow GI transit, this kind of multi-strain probiotic will "promote bowel regularity and the passage of gas that causes bloat," she adds.
Of course, if you're not sure what may be causing your ailment, your best bet is to see a doctor, but if you can't make it to one, Dr. Eitches says it may take some experimenting. "Try a probiotic for a week or two and see whether it is helpful or if it is making bloating worse," she says. In terms of what to look for in CFUs (colony forming units) per serving, she says she doesn't have a standard recommendation because it can change depending on the cause of the bloat. Instead, focus on getting an option with multi-strains.
Important note: Before adding a supplement to your diet, you should always check with your health care provider, but it's especially important to talk to your doctor before you start taking a probiotic if you have a serious health condition. Also, if you have food allergies, pay extra attention to the bottle's labeling.
Keep scrolling a list of the best probiotics for bloating on Amazon, which all include Bifidobacterium strains.
The Overall Best Probiotic For Bloating
This Physician's Choice 60 billion probiotic has more than 38,200 glowing Amazon reviews for a reason: It contains 10 different probiotic strains, has 60 billion CFUs concentration, and doesn't need to be kept in the refrigerator. On top of that, the formula includes four strains of Bifidobacterium (the probiotic strain recommended by Dr. Eitches), as well as a prebiotic fiber blend that helps support the digestive system. It's also free of preservatives and common allergens and is non-GMO.
Helpful review: "I've been struggling with gas and bloating as far back for the last few years. I've tried making diet changes, and colon cleanses but never felt relief. After a few days of discomfort after starting these …read more
Source:: Bustle
(Visited 5 times, 1 visits today)

Dustin Johnson highlights | Round 3 | Genesis | 2021

In the third round of The Genesis Invitational 2021, Dustin Johnson recorded three birdies against 3 bogeys to remain even through 13 holes before play was suspended due to darkness. Johnson is 7-under-par for the tournament. The PGA TOUR returns to iconic Riviera Country Club for The Genesis Invitational. Tournament host Tiger Woods will be in attendance but won't play as he is still recovering from a back procedure last month. World No. 1 Dustin Johnson and defending champion Adam Scott are among the headliners. Notables in the invitation-only field include major champions Brooks Koepka, Bryson DeChambeau, Collin Morikawa, Jordan Spieth, and Francesco Molinari, plus world No. 2 Jon Rahm. Two-time FedExCup winner Rory McIlroy looks to finally lift the trophy at Riviera after holding a piece of the lead Sunday a year ago only to fall to T5. In addition to reigning champ Johnson, FedExCup winners in the field include Justin Thomas, Brandt Snedeker, and Jim Furyk. Here you can find everything you need to stay up to date with the world's foremost golf tour. Check in for highlights from every tournament plus player profiles, swing analysis and all the greatest shots and amazing moments. Teryn Gregson presents the craziest moments from around the world of golf in 'Good, Bad & Unusual'.