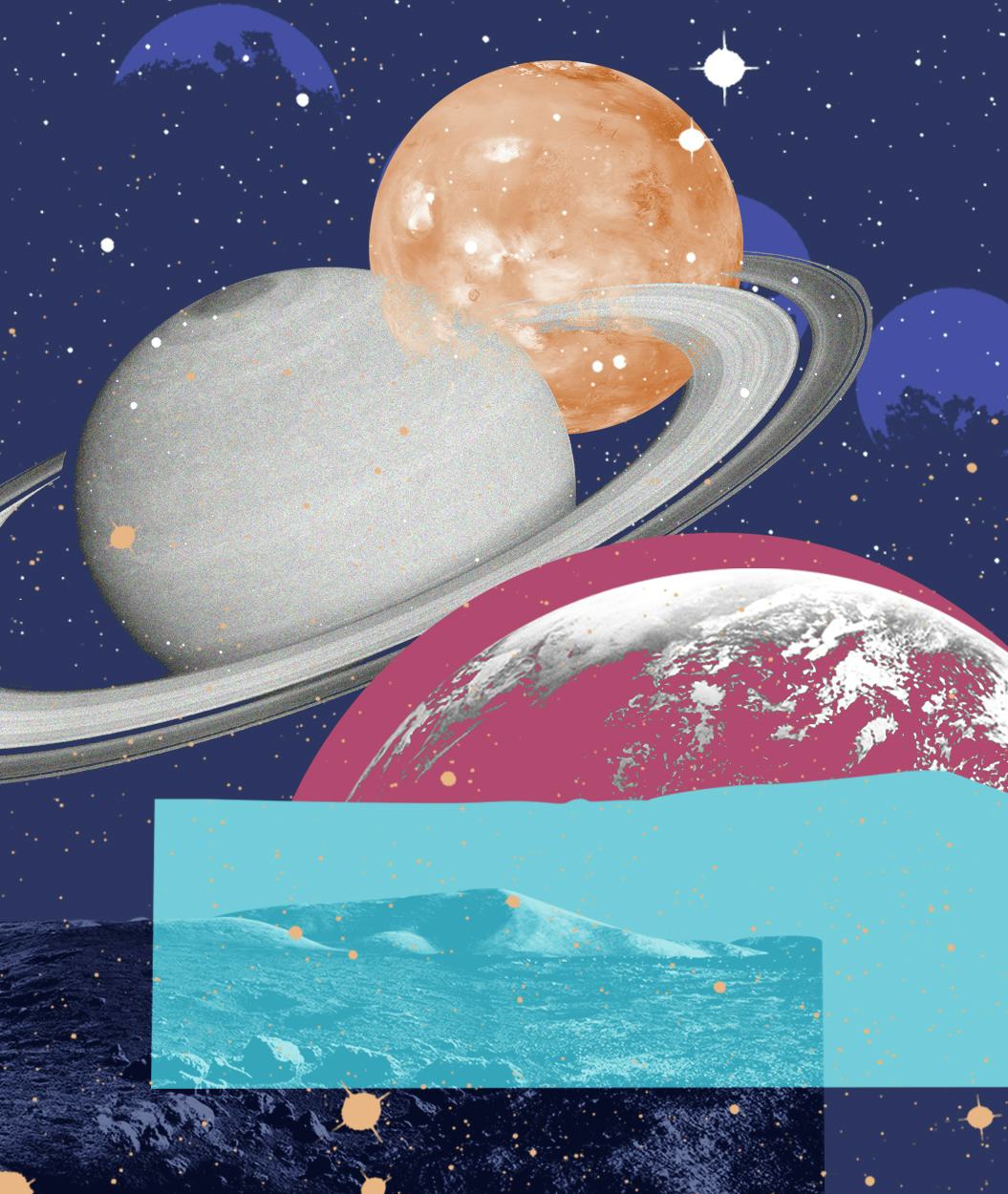 We're now officially a third of the way through the year! As we flip our calendars into a new month, we'll also be switching energetic gears thanks to the fresh astrology of May 2021. April brought us Pluto retrograde, the year's first supermoon, and lots of grounding Taurus energy. But the major astrological events in May 2021 are even more powerful, so you'll want to mark your calendar for some key dates.
We kick off the month still in the middle of Taurus season 2021, which culminates with the sensual and inspiring Taurus new moon on May 11. But it won't feel quite as chill and slow-moving as it did in April, as multiple personal planets shift into quick-thinking Gemini within the first week of May. Retrograde season picks up, too, as both Saturn and Mercury will join Pluto on backward journeys. Jupiter enters Pisces mid-month, which brings good fortune to all zodiac signs. And we officially enter eclipse territory at the end of the month with the full moon/lunar eclipse on May 26, which will bring major revelations that rock our worlds.
The planetary shifts will feel much more palpable than usual this month given that so many planets will leave fixed zodiac signs and enter the realm of mutable zodiac signs. The modalities in astrology (which are cardinal, fixed, and mutable) represent the way zodiac signs operate. Taurus season brought a lot of fixed sign energy, which made us feel focused, hardworking, and steady. But with the sun, Mercury, Venus, and Jupiter all entering mutable zodiac signs this month — not to mention eclipse season kicking off on the mutable Gemini/Sagittarius axis — changes will be waiting around every corner, and we'll likely start feeling lighter, freer, and more flexible.
Ready for your May 2021 astrological overview? Read on.
Grounded Taurus Energy Vs. Flighty Gemini Vibes
The first few weeks of this month comprise the bulk of Taurus season 2021, which has us focused on building toward our goals in a thoughtful and methodical way. But this slow n' steady energy takes on a different tone early in the month, as communication planet Mercury enters Gemini on May 3, which lights up our social calendars and gets our minds moving at a faster pace. Planet of love Venus follows suit on May 8, which will have us less interested in deep romantic commitment and more interested in being free and flirty. While Gemini season won't start until later in the month, these planetary shifts give us a taste of the lighter and more buoyant energy that's to come.
But Taurus season isn't over until it's over, and everyone will feel this sign's earthy vibes during the May 2021 new moon in Taurus on May 11. During …read more
Source:: Bustle
(Visited 6 times, 1 visits today)

GRAMMYS 2021: Watch Doja Cat's ELECTRIFYING Say So Performance

Doja Cat took fans to the future with an electrifying performance of her smash single 'Say So' during the GRAMMYs, which aired Sunday on CBS. For the 25-year-old singer's debut appearance at the GRAMMYs, she delivered impressive vocals and fierce choreography. ET spoke with Doja on the red carpet ahead of music's biggest night, where she explained what it felt like to attend her first-ever GRAMMY Awards.