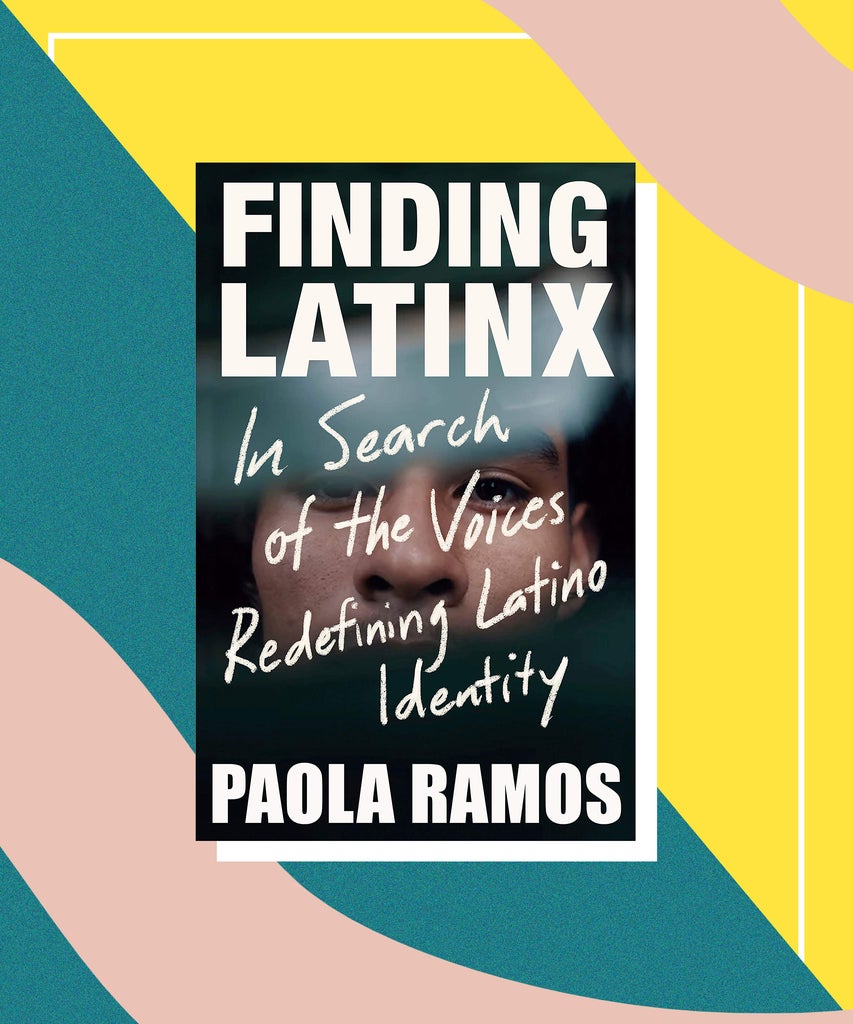 With every election season, there are new focal points that center various demographics. Yet, we often hear the same rhetoric regarding Latinx communities on every campaign trail: "Latinos will become the largest minority voting bloc!" "You can't win The White House without the Latino vote."
Political contributor Paola Ramos grew tired of hearing the Latinx population be unequivocally referred to as just a headcount — as well as a monolithic, and often stereotyped, identity. "Unless people stop viewing us as statistics and talking points, and until we recognize the multifaceted identities that make up this community, we will not be able to truly step into our collective power," she tells Refinery29.
That's why she has decided to shift the narrative and reshape how we speak of these communities in her upcoming book: FINDING LATINX: In Search of the Voices Redefining Latino Identity. The non-fiction title, that's set to release on October 20, will document Latinx communities all across the country and dive deeper into the Latino electorate's power — but not just from a numerical standpoint.
The following exclusive excerpt is from the introduction of FINDING LATINX, where Ramos shares her story of figuring out her place under the umbrella of Latinidad and what the controversial "x" in Latinx has personally signified for her. In the enlightening passages, Ramos dives deeper into the the necessary evolution of language in regards to the term and its historical context. She also explores the diverse realities of this community and how critical it is as a country to look through their lens.
Published with permission from Penguin Random House.
DashDividers_1_500x100
I never really came out. 
Until recently. 
Even after my loving parents sat me down a couple of times in high school, with open minds yet suspicions of my sexual orientation, I refused to use the word "gay" to describe the way my heart chose to love. Then, when I moved to Washington, D.C., to work in politics, I caught myself cringing  when I entered "Hispanic Group Meetings" for networking and idea exchange—not because they weren't welcoming but because I often felt that I didn't quite fit in. From afar, when I watched my father's newscast on Univision, staring at a screen full of women who appeared to have just finished a Latin American beauty pageant, I questioned my own identity as a "Latina." And even when I gave speeches throughout grad school, my Mexican Cuban heritage was overshadowed by an aggressive Spanish accent I unintentionally picked up during my childhood in Spain. Growing up between Madrid's progressive environment and Miami's conservative Cuban community muddled my own political views at a young age. Where, exactly, did I fit in? 
Yes, I am queer; I am Latina; I am Cuban, Mexican, and first-generation American. These are words I was not ashamed of saying out loud—but there's a difference between  passive recognition and really owning one's identity. I openly had girlfriends, checked the "Hispanic" box on school applications, carried three passports, and admired the way …read more
Source:: Refinery29
(Visited 1 times, 1 visits today)