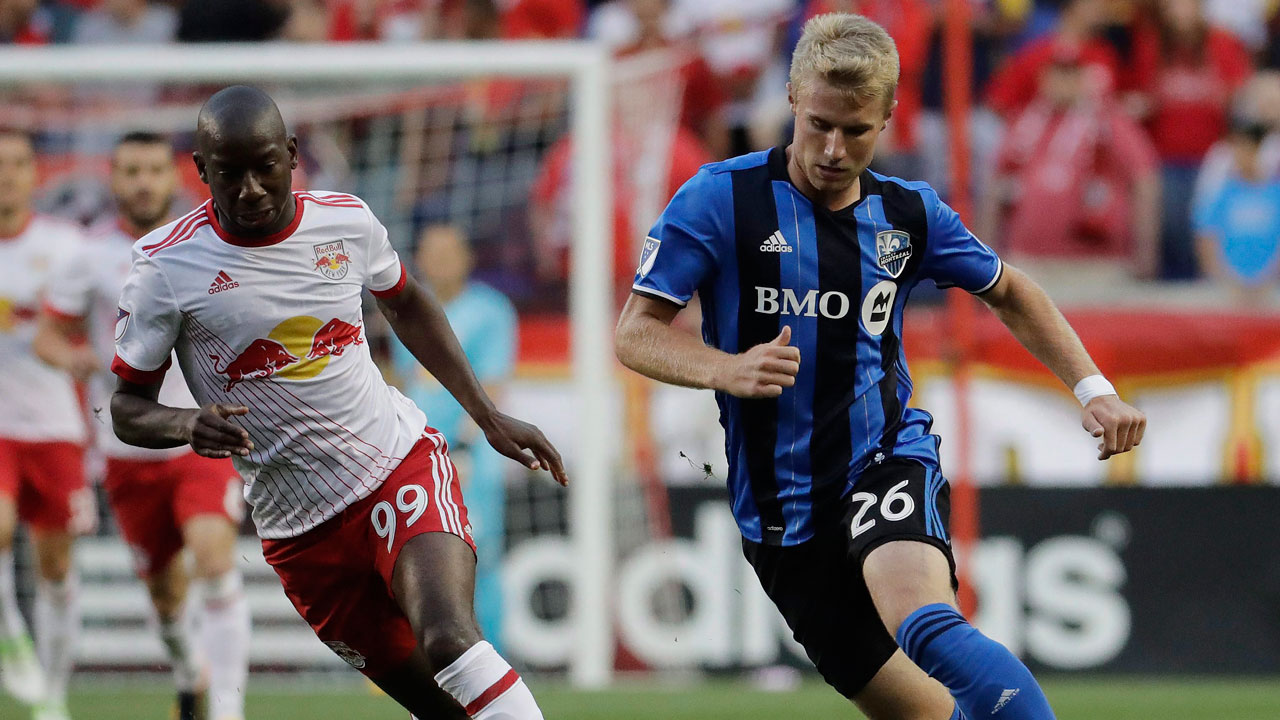 MONTREAL — The Montreal Impact are a different team under new coach Remi Garde but they hope it isn't the same old result when they visit the New York Red Bulls on Saturday.
The Impact have played eight times at Red Bull Arena in Harrison, N.J., since joining Major League Soccer in 2012 and have lost them all, being outscored 25-7 along the way. That included a 4-0 loss last July.
Then again, they won there in a playoff game against the Red Bulls in 2016 en route to the Eastern Conference final.
So while it may not match the intensity of Montreal's rivalry with Toronto FC, there is a history between the clubs that gives extra zest to Impact-Red Bulls matches.
"The series we had with them a couple of years ago played into that as well, where we knocked them out after they'd had such a fantastic regular season," goalkeeper Evan Bush said this week. "Then the proximity.
"To see one team so many times each year you develop a rivalry. We know they're one of the top teams in the league every season. And there's always a contrast in style in the way they play and the way we traditionally have played, so you get a bit of everything."
The Impact (2-3) are coming off a 4-0 loss in New England in which midfielder Saphir Taider was sent off after 15 minutes, so he will sit out the game with a suspension. But they will have top midfielder Ignacio Piatti back after missing one match with a thigh injury.
The Red Bulls (2-2) will be playing a second game in five days after a heartbreaker 0-0 draw with Chivas Guadalajara, losing their CONCACAF Champions League semifinal 1-0 on aggregate goals.
So both Garde and Red Bulls bench boss Jesse Marsch, who coached the Impact in 2012, have lineup decisions to make.
The Red Bulls beat Portland only four days after a Champions League match on March 10 and lost 1-0 at Salt Lake in the same situation on March 17.
"After the last round of Champions League I think every team lost the following week, but New York's a bit of a unique one because they're much younger than most of the teams in their situation and they've shown they're not scared to mix a lot of their younger guys into league play," said Bush. "They've done really well to get results when doing that.
"They have a very unique style. They press all over the field. They're very fit. We have to be prepared for them throwing out their best possible lineup in the best way they can. We'll be ready for their top guys. It's going to be one of the biggest challenges we've had …read more
Source:: Sportsnet.ca
(Visited 6 times, 1 visits today)